TTEC Announces Worldwide Availability of Virtual Contact Centre Solutions – New offering enables brands and Government agencies to deploy contact centre operations from anywhere

TTEC Holdings has has today announced the availability of virtual contact centre solutions in the Asia Pacific and European regions.
TTEC's at-home solutions combines the quality management and security of TTEC's brick-and-mortar contact centre operations with the speed, flexibility and the favourable cost structure of a virtual contact centre. The solution is now available in the United States, Canada, Philippines and Greece and will be coming soon to Mexico, Australia, New Zealand, the United Kingdom and India.
As companies have implemented social distancing protocols to prevent the spread of COVID-19, effective technologies and processes for an at-home workforce has become critical to business resiliency. TTEC's at-home platform, which has been developed and refined over the last 12 years, enables organisations to:
• Rapidly hire and train virtual contact centre employees in as little as 72 hours
• Ensure compliance with robust security standards
• Have a full suite of software solutions enabling agents to be more productive with gamified learning, collaboration tools, and performance management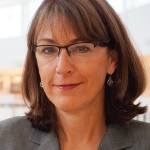 Judi Hand, TTEC Chief Revenue Officer, commented,
"The work-from-home concept was put to the test during the COVID-19 outbreak and it has proven to be an attractive model for nearly every industry,".
"Our at-home programmes match or outperform brick-and-mortar operations in addition to offering extra benefits such as flexibility and business continuity."
A Fortune 50 technology company customer stated: "My company moved to remote work and there have been zero problems with anything TTEC-related, across the board. We went from a couple of thousand people in the office to a couple of thousand people on the VPN in one day. I expected a lot of problems and failures, and there have been few."
Nearly 80% of TTEC's 50K+ employees are working from home, demonstrating the effectiveness of TTEC's at-home technologies at scale. TTEC has also grown its active applicant pool for its at-home positions to over 55K candidates with thousands of open jobs still available around the world for new agents and contact tracers.
In addition to its leadership providing at-home technologies to leading brands around the world, TTEC has also been recognised by FlexJobs as a top employer for remote jobs for six years in a row.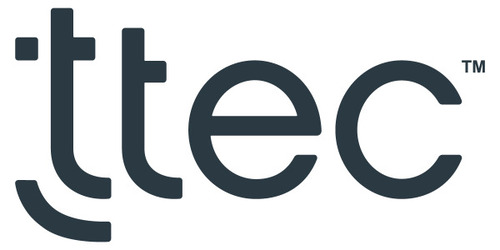 TTEC Holdings, Inc. (NASDAQ: TTEC) is a leading digital global customer experience (CX) technology and services company focused on the design, implementation, and delivery of transformative customer experience, engagement and growth solutions. The Company's TTEC Digital business provides insight-driven, outcome-based, and AI-enabled omnichannel cloud platforms and CX consulting solutions and its TTEC Engage business delivers operational excellence through customer care, acquisition, retention, fraud prevention and detection, and content moderation services. Founded in 1982, the Company's 49,500 employees operate on six continents across the globe and live by a set of customer-focused values that guide relationships with clients, their customers, and each other.
For additional information on TTEC view their Company Profile