The future of the contact centre – genuine omni-channel engagement
Joe Rabah, Managing Director for EMEA, RMG Networks

We are all familiar with contact centres; they are the places we call when we feel unhappy with, confused or annoyed by a brand, or when we need information about a product or service. Recently, technology has given us more ways than ever to contact these helpful people — even if those 'people' are sometimes robots — with the advent of chatbots, web chat and e-mail. Contact centres are becoming increasingly responsive with all channels covered, from telephone to email to social media just to name a few. Yes, most modern contact centres are truly multi-channel. Most of them, however, are not omni-channel — yet.
As technology develops, customers' expectations of a seamless omni-channel purchasing experience grow. An omni-channel retail or service experience demands the back-up of an omni-channel contact centre, but the transformation does not end there. Machine learning and chatbots are rapidly becoming commonplace in contact centres and for various reasons are positively being welcomed by today's consumer. In a recent survey 64 percent of people said that the access to 24-hour service was a benefit to them and 55 percent appreciated the instant response to enquiries, the same number also felt that being able to access answers to simple questions in this format was a strong benefit.[1]
This automation of simple processes is freeing up human agents to do more interesting and challenging tasks, as a result of which contact centres are rapidly becoming engagement centres [2]. This means they are proactively serving customers, deflecting problems before customers notice a problem, encouraging purchasing behaviours with customised offers and directing clients towards new products and information that may be of particular interest to them. In short, new customer engagement centres are using the substantial amount of data they hold to proactively serve customers, at the same time nurturing brand engagement and pushing up sales.
Technology drives the change
It is a mark of technology's impact upon the world that this evolution feels very intuitive and in touch with what customers expect now. Yet delivering a genuinely omni-channel customer engagement experience is far from easy or intuitive. The most crucial element underpinning its success is the ability of agents to source and access relevant, real time information, such as the detail of previous contacts and sales, expressions of interest in products and contact preferences. And of course, in the age of GDPR, centres need a safe repository or means of validating customer consent before they use data — or risk the wrath of the law.
For most settings, but in particular retail and services, the answer lies in having reliable technology that integrates with what is being used in all areas of the business, from sales floors to stock levels to digital signage in contact centres. There needs to be a central repository through which the data from the various different channels and departments within a business flows, which is then able to process and deliver insight in real-time and an adept Content Management System (CMS) has the ability to do this. Businesses are not able to deliver top level customer service, with complete knowledge of a customer's user experience, unless they are able to track their customers' complete journey with their company.
For a CMS to serve an omnichannel engagement centre properly, it must be able to deliver tailored information in real time and quickly upon request to the employees serving clients. What is more, that CMS must operate across multiple platforms, providing the same great service on each, and allow the transfer of data seamlessly across formats and between company employees. Given the speed at which technology advances, it must also be future-proof; sufficiently flexible to adapt as engagement formats evolve, and to accommodate change as the user's business grows.
Businesses should be investing in technology that can support seamless integration across all channels of a business from customer facing business outlets, to informing internal departmental functions such as marketing and onto the engagement centre. Ensuring that employees can talk to customers knowing that their knowledge is both comprehensive and current. And managers can push out information to employees quickly and easily, for a range of purposes such as internal communications and requests that customer service agents focus on, particularly offers or products.
What is the future for today's contact centres?
Quite simply, the contact centre as we know it is no longer fit for purpose and the movement from reactive problem-solving or question-answering to proactive customer engagement is already underway.
It seems clear that the future lies in omni-channel purchasing and customer engagement experiences, and businesses have little choice but to provide these. The customer engagement centre must play its role in delivering a frictionless omnichannel experience that today's customer expects.
The alternative, as we have seen in the form of several high street business failures, is not to be contemplated. In short, contact centres must become centres for customer engagement that put the wealth of data gathered by a company to best use. These must, in turn, take a more integrated role at the heart of an omni-channel business, encouraging brand loyalty through customised engagement, as well as problem-solving and trouble-shooting. And underpinning it all, driving the effectiveness of the customer engagement centre, must be reliable and agile technology, that is both fit for today and fit for future growth.
---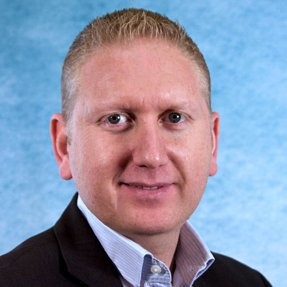 Additional Information
Joe Rabah is Managing Director, EMEA at RMG Networks
For additional information on RMG Networks visit their Website