Sykes Galashiels in Spoontaneous Celebration at Fulfilment Centre as they have 3,000,000 reasons to celebrate this week.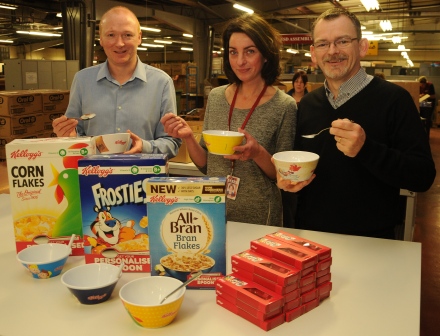 A major client of Sykes Galashiels, Kelloggs, for whom the fulfilment centre provides a 2015 pan-European service for the redemption, personalisation and fulfilment, conducted a 'spoon' redemption promotion ran on their cereal packaging.
The cereal promotion, which ran throughout last year, and culminated in Sykes sending out their 3,000,000th spoon this week.
To redeem their personalised spoon, customers had to purchase Kelloggs cereals, enter a unique code onto the company's website – and nominate someone to receive their very own spoon.
One of the reasons that the fulfilment company was chosen to partner with Kelloggs was the company's expertise in securely managing sensitive consumer data.
"We'll certainly be raising a bowl of cereal to mark this milestone, not least to our incredibly hard-working staff at Galashiels," said Paul McDonald, director of strategic accounts – EMEA.
Sykes handles a variety of Kelloggs special promotions across some 28 European countries and, over the past two years, has shipped nearly seven million promotional items such as beach bags, mini footballs and karaoke speakers.
---
Additional Information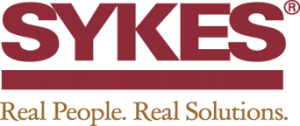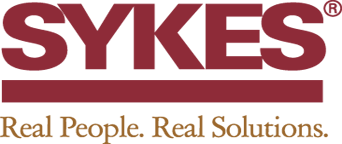 Sykes Galashiels, which employs some 120 people in Galashiels, is the fulfilment arm of a global contact management company and is a NASDAQ-listed US billion dollar organisation with 50,000 employees in 70 centres worldwide.
Its European HQ is in Edinburgh where it employs over 600 people.
The Galashiels operation is responsible for fulfilment for a range of household names, including Pampers, Gillette, Ariel and Oral B, and has been in Galashiels sice 1845 – when it started as a printing company.
For additional information visit the Sykes Website
Photograph Caption: (From left to right): Paul Gray, Account Manager; Avril Gray, Senior Team Leader and Paul McDonald, Director of Strategic Accounts – EMEA.