The concept of the smart city might sound like science fiction.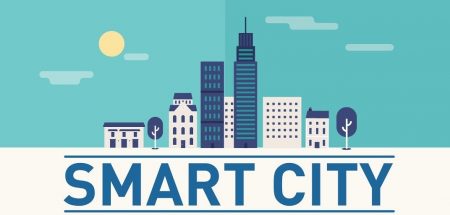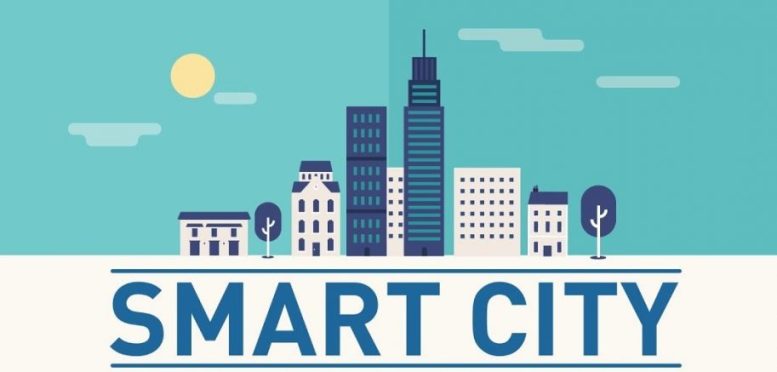 Imagine an urban landscape where your every move is watched by a benign big brother, using thousands of data collection sensors to keep tabs on you – and everyone else.
They use that data to make sure the city runs smoothly, managing water and electricity supplies, waste disposal, transport systems and more, all via a central system that responds to residents' demands in real time.
The idea is to hardwire efficiency into every city, ensuring we never get stuck in a traffic jam and our bins are always automatically emptied.
As the technology becomes more sophisticated and affordable, more and more urban centres will be exploring how it can help drive economic growth and improve residents' quality of life.
So far, that has meant local authorities taking the lead in data-driven projects designed to improve the delivery of public services.
As their resource management is informed by an ever-growing pool of historic data, it enables demand to be predicted ever more accurately going forward, supporting better service provision.
Meeting growing expectations
But innovative brands have an opportunity to mirror this approach, meeting growing consumer expectations by maximising the potential of their own assets.
Shopping centres, for example, that can leverage data on consumer preferences, services and patterns will be able to deliver a far superior customer experience to those which cannot.
And it is these more personalised, memorable experiences that drive customer loyalty – a trend that's growing exponentially with every new generation[1].
While the technology that is enabling smart cities is still revealing its full potential, and there remain steep cost barriers to entry, it's not too early for commercial organisations to start exploring possible applications.
Those brands who take that first step now will find themselves at a competitive advantage as the technology becomes more powerful, affordable and integrated, and we start to see more British cities smartening up.
Indeed, according to research from planning consultancy Arup, the global market for the provision of smart technology services will hit $408bn per annum by 2020[2].
As consumers start to see the benefits of living in a smart city, they are likely to raise their expectations of businesses too, and those that make the most of their data will reap the rewards.
Driving loyalty and engagement
For example, a company that can monitor the strength of 3G, 4G and public wireless networks across city districts could automatically switch their customers between different platforms to optimise the service they receive as they move from areas of high connectivity to low.
In an increasingly connected world, it's easy to see how that could help drive customer loyalty and foster greater engagement, which can be leveraged to further enhance service provision.
If sensors flag service issues on a transport network, for example, that can be passed on to customers, who can respond by sharing their own status reports, flagging unobserved problems that can then be addressed, further improving the service on offer.
And some British cities are already offering digital test-grounds for smart-city environments.
Bristol has set up the 'Bristol is Open' programme, which allows companies to test service solutions in a real-world environment, prior to applying their technology in the marketplace.
That's ideal for gathering information on real-time consumer behaviour, and can help to familiarise consumers with new service solutions in a non-commercial setting, where their own money or time is not at risk.
And, with cities and towns from Manchester to Milton Keynes also committed to smart city technology, it seems now is the time to tap into its potential.
What may once have sounded like science fiction is fast becoming science fact.
---
Additional Information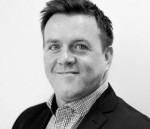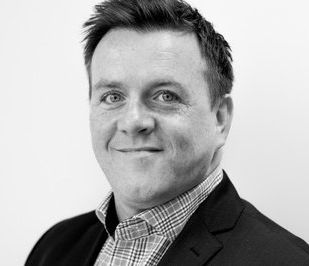 Graham Stein is managing director of Parseq's Contact Centre division.
Graham is responsible for Parseq's UK contact centre business. He has a professional background in contact centre operations and strategic client development with over 20 years' industry experience. He operates across all phases of the corporate life-cycle to drive revenue, profitability and service excellence.
After joining Parseq in 2009 as a Strategic Account Director and becoming the Managing Director in 2011, he led the operational integration of a number of Parseq's acquired businesses including Avance, The Panther Group and 2Touch. Graham plays a fundamental role in shaping the customer journey for multiple clients in the utilities, telecommunications and insurance sectors
For addituioinal information on Parseq visit their Website