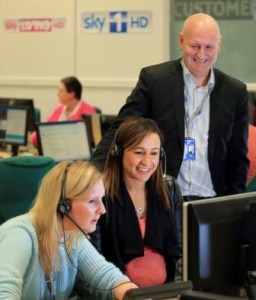 Thanks to Sky, the team at Webhelp UK in Derby were paid a visit by Olympic heptathlon champion Jessica Ennis-Hill. The Sky Sports 'Living for Sport' Ambassador met some of the Sky Customer Service Team and listened in on a few live calls.
As part of her visit, Jessica shared some of her motivational secrets for success with the team.
Speaking about her own road to her success in athletics, she explained how a sporting mind-set can be beneficial in everyone's careers.
Jessica Ennis-Hill, said:
"Sport can teach you so much that you can apply to your career and other areas of your life. Through sport, you naturally develop skills such as how to focus your time better and how to become more disciplined. The Sky Sports 'Living for Sport' projects, introduces students to these skills, helping them on their path to success, but it is never too late to apply these. I'm really proud to be able to mentor and give something back as I've seen the impact my achievement has had on me and the people around me through the highs and even the lows"
David Turner, Webhelp UK CEO, said:
"Jessica's visit was really well received and created a significant buzz at the site. Our success is based on the strength of our people, so I'm particularly pleased that the team in Derby had the chance to meet such an inspirational person and hear her motivational tips."
---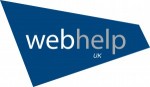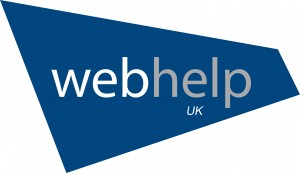 Additional Information

For more information about Sky Sports Living for Sport, please visit their Website
For additional information see Webhelp UK's Company Profile