Interactive Intelligence Group Inc. has reported a 67 percent compound annual growth rate (2010-2013) of its Communications as a Service offering, topping 20,000 seats.
Interactive Intelligence CaaS is a set of cloud-based contact centre, unified communications and business process automation services for organizations of all sizes. Based on the Interactive Intelligence all-in-one IP communications software suite, it offers easy integration to existing systems, and migration to an on-premises solution at any time without the need to rewrite applications.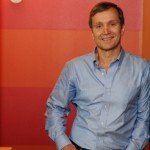 Dr. Donald E. Brown, Interactive Intelligence founder and CEO, said,
"It's been fascinating to watch the drivers of our cloud growth change over the last few years,"
"In 2010, most of our customers were citing lower up-front capital requirements as the main reason they opted for a move to the cloud. Today, many more are primarily choosing the cloud because of the added flexibility it gives their business."
In 2013, Interactive Intelligence saw cloud-based orders increase 87 percent compared to the previous year. Cloud-based orders last year were 50 percent of total order dollar volume, up from 35 percent the previous year.
Interactive Intelligence designed its CaaS offering to adhere to the most stringent security and compliance requirements. Industry certifications at the corporate level include SOX, ISO 9001, ISO/IEC 27001, and JITC. Certifications at the cloud services and data center levels include PCI DSS, SSAE-16, customer data isolation, and proactive monitoring.
"Our extensive certifications and a unique deployment option that lets customers keep their data within their network guarantee maximum security," Brown said. "We also have a network operations center with 24/7 monitoring, and 11 global data centers that give companies regionally provisioned services wherever they are."
Interactive Intelligence CaaS offers contact centers functionality for multichannel routing and queuing, interactive voice response, workforce optimization, strategic planning, outbound dialing, CRM integration, supervisory monitoring, multichannel recording, reporting, and more. Business user functionality includes IP-PBX, unified messaging, auto-attendant, desktop call control, presence management, and conferencing. Interactive Intelligence CaaS also offers business process automation capabilities for the contact center and enterprise.
Interactive Intelligence has ambitious plans to continue pushing the limits of the cloud, according to Brown.
"Back in 2009 when we re-architected our cloud solution we listened carefully to what customers wanted," he said.
"As a result, we've had a laser focus on breadth of functionality, security, reliability and flexibility. Now, we're turning our sights further into the future with a totally new approach to the cloud that adds unprecedented scalability, and both speed and ease of deployment."