Sabio Group, the global digital experience transformation services specialist, today announced the launch of its new Sabio Salesforce Practice.
The new Salesforce operation cements Sabio's unique position as a customer experience (CX) expert equipped with deep knowledge across contact centres, artificial intelligence (AI), data analysis and customer relationship management (CRM).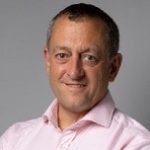 Andy Roberts, Sabio's Chief Executive Officer, commented,
"Our Salesforce Practice paves the way for us to meet all our customers' requirements and offer them true digital transformation solutions at pace. It also positions Sabio strongly to take advantage of future market developments – such as the recently announced closer collaboration between Salesforce and Genesys with the launch of CX Cloud,"
"The launch of the Sabio Salesforce Practice is an important milestone for our business and brings unrivalled end-to-end capabilities to orchestrate true digital transformation for our clients."
The launch of the Sabio Salesforce Practice follows the integration of Sabio's specialist salesforce consultancy, makepositive, into the wider Group.
It brings unmatched benefits for organisations including:
»  Market Leading Expertise: As a Salesforce Summit Partner with over 1,800 projects delivered and counting, Sabio can now double down on Salesforce and digital transformation projects with more capability than ever before.
» Unrivalled Experience: With 220,000+ contact centre seats worldwide supporting 1.5+ billion interactions annually, Sabio has the power and proven track record to optimise customer engagement at scale.
» AI Capabilities: Sabio's acclaimed AI solutions have already generated significant savings for customers such as HomeServe and Vodafone
» Complete Journeys: Sabio's unified expertise facilitates the design of complete, seamless customer journeys in a single discussion.
» Cohesive Team: The newly integrated Practice brings a harmonised vision focused on client success in delivering outstanding CX.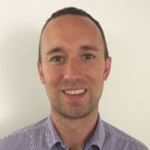 Daniel Seaborne, MD for UK & South Africa at Sabio Group, added:
"By combining proven contact centre and AI capabilities with Salesforce expertise, the Sabio Salesforce Practice creates a powerful proposition for architecting CX journeys.
Clients can now benefit from the simplicity and speed of working with one team; and tapping into the knowledge of a specialist with nearly three decades of experience."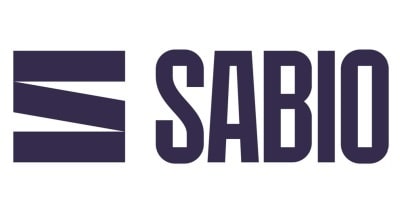 Sabio Group is a global digital experience transformation services specialist with major operations in the UK (England and Scotland), Spain, France, Netherlands, Denmark, Malaysia, Singapore, South Africa and India.
The Group delivers solutions and services that seamlessly combine digital and human interactions to support outstanding customer experiences (CX).
Through its own technology, and that of world-class technology leaders such as Amazon Connect, Avaya, Genesys, Google Cloud, Salesforce, Twilio and Verint, Sabio helps organisations optimise their customer journeys by making better decisions across their multiple contact channels.
The Group works with major brands worldwide, including Aegon, AXA Assistance, BBVA, BGL, Caixabank, DHL, loveholidays, Marks & Spencer, Rentokil Initial, Essent, GovTech, HomeServe, Sainsbury's Argos, Telefónica and Transcom Worldwide.
For additional information on The Sabio Group view their Company Profile