Sabio acquires DatapointEurope to create £60 million revenue pan European customer experience managed service technology provider


Customer experience technology specialist Sabio has announced the multi-million pound acquisition of DatapointEurope, one of Europe's leading Contact Centre technology service providers. Sabio's acquisition of DatapointEurope creates a combined £60 million revenue business with true pan European capability and proven international reach and the ability to deliver transformational customer experience technology and managed service solutions to clients worldwide.
The acquisition is part of Sabio's plan to double the size of its business through both organic growth and acquisition of complementary businesses to deepen its IP and expand its geographic reach. Following a major investment by Lyceum Capital last year, Sabio has executed against this plan – delivering organic growth, adding contact centre experience analysis skills and tools to its portfolio with the recent addition of SaaS solutions provider Rapport, and now expanding internationally with the acquisition of DatapointEurope.  Today the combined business supports over 250 enterprise customers across 3 continents.
Founded in 1998, Sabio is the UK's largest independent provider of contact centre technology solutions, with the company also having a growing presence across the Asia-Pacific region. DatapointEurope has a strong European footprint with headquarters in Madrid, Spain, and offices in Barcelona, Milan, Paris and Utrecht. The company also operates a global alliance programme to support organisations across the Americas.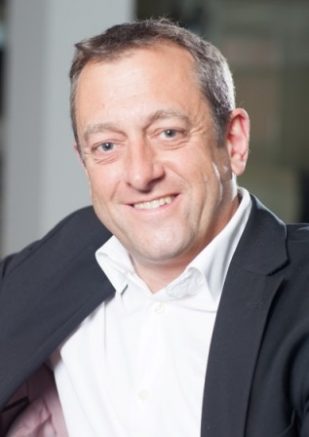 Sabio's Chief Executive Officer, Andy Roberts commented,
"Geographical expansion is critical to Sabio's growth plans, so the acquisition of DatapointEurope – with its broad reach across Europe and the Americas – is an important next step for the company,"
"DatapointEurope's international footprint entirely complements Sabio's existing strong presence in the UK and the Asia-Pacific markets, enabling the combined operation to address the demand for innovative global customer experience solutions.
"Over the last couple of years we've built out our infrastructure to support a much larger business operation by increasing Sabio's own IP and growing annuity revenues through a range of hosted and managed service offerings," he continued.
"We've already demonstrated our ability to leverage value from this model – adding DatapointEurope will allow us to accelerate the process on a much broader geographical basis."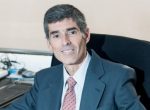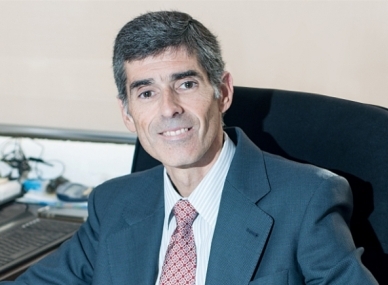 Rafael Aranda CEO, DatapointEurope said,

"Joining Sabio is a logical move for DatapointEurope as there's a particularly close fit in terms of our culture and values, along with our shared commitment to making our organisations a great place to work," added Rafael Aranda, DatapointEurope's Chief Executive Officer.
"We're particularly proud to be a founding partner of the Intelligent Communications Alliance (ICA) – a specialised global solutions integrator helping multinational clients. By combining Sabio and DatapointEurope's expertise – in helping organisations to define, implement and support customer experience solutions based on some of the market's leading technologies – we are looking forward to developing the ICA further.
Additionally, both organisations hold key strategic technology partnerships, and are recognised for their ability to deliver complex customer experience solutions based on our industry's core technologies."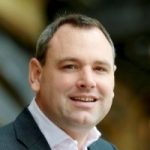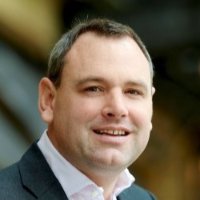 Simon Hitchcock, Partner at Lyceum Capital, said,
"We were attracted to Sabio because of its strong organic growth, the high recurring revenue and the transition to cloud hosted and managed service provision of customer experience technology,"
"Since our investment last year, Sabio has performed well and in particular the Sabio on Demand hosted platform is growing strongly. We supported the acquisition of Rapport earlier this year to extend Sabio's own IP, and are delighted to support the DatapointEurope acquisition.
The acquisition significantly expands the European operations of Sabio and better positions it to serve increasingly large international clients."  He added: "we look forward to supporting Sabio in completing further acquisitions from a strong pipeline which will further extend its capabilities and IP."
---
Additional Information

Founded in 1969, DatapointEurope specialises in the integration of Contact Centre technologies that help organisations gain the maximum value from their customer interactions. The company partners with leading technology vendors including Avaya, Genesys, Nice and Nuance, and recent customers include AXA Assistance, Bankia, BNP Paribas, Essent, Euskaitel, Telefónica and Transcom Worldwide. DatapointEurope has offices in Netherlands, Germany, France, Italy and Spain, supports global delivery as a founding partner of the Intelligent Communications Alliance (ICA), works across South America in partnership with Belltech, and recently achieved Avaya Edge Diamond Channel Partner status.

About Sabio:
Sabio delivers customer experience solutions that seamlessly combine digital and human service to support outstanding customer experiences. Partnering with world-class technology leaders such as Avaya, Nuance and Verint.
Sabio helps organisations to optimise their customer journeys by making better decisions across their multiple contact channels. The company works with major brands worldwide, including The AA, BGL, Carlson Wagonlit, Computacenter, DHL, HomeServe, Leeds City Council, Liverpool Victoria, Office Depot, Prudential, Saga, Sainsbury's Argos, Unibet and Yorkshire Building Society.
For additional information on Sabio visit their Website or view their Company Profile