Why using the right customer service software can make all the difference – Alan Weaser of VIRTUATel discusses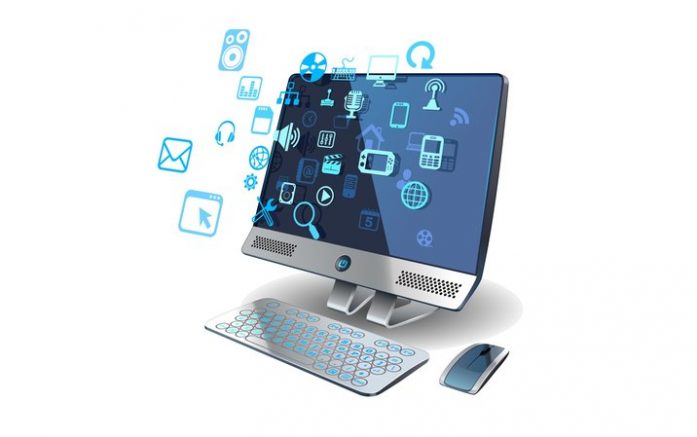 There are dozens and dozens of different kinds of customer service software – or CSS – out there, just at the end of a quick Google search. From well-known brands like Microsoft to those that might not be known outside of the field like Freshdesk and Samanage, anybody looking for software for managing customer service is spoilt for choice.  You might also have seen it referred to as Customer Relationship Management software, or CRM software. But what exactly can you do with it? What's the use in customer service software? And most importantly, how can it make a positive difference to your business?
First then: what exactly is customer service software, anyway?  Put simply, customer service software is any kind of program that can help an agent work on or track enquiries or complaints from customers. This can involve talking over the phone while simultaneously using the software, using a script or guide to deal with an enquiry, and recording notes to help with longer-term problems that a customer might be facing, which can be accessed by other agents should they talk to the customer.  The point is to try to automate the process to the point where it's as quick as possible – this involves using scripts, having set ways of dealing with enquiries, or routing the customer through to the most appropriate department.
But just like businesses, this software can come in all sorts of shapes or sizes: some could be suitable for you, some might not be. It depends on what exactly you need. One feature of many kinds of CSS is live online chat, where a customer can directly interact with an agent through a web application. This feature is very common with bigger businesses, such as high street banks or ISPs, who can afford to outsource this large-scale customer service feature. But this isn't so great for a smaller local business which simply can't handle the amount of enquiries they would receive if they allowed such a simple way to contact them online.
Similar are CSSs which integrate multiple channels of communication into one: bringing together contact from Twitter, Facebook, email, and so on. All interactions are logged and recorded through the software, and routed through to the most appropriate agent for the request or complaint.  This is useful for any business that wants to keep up with the modern world,  but particularly for companies that rely on social integration. It's commonly used in startups who, for instance, might be using Kickstarter and rely on word of mouth to grow.
But no matter what you're using it for, there are so many ways in which using customer service software can improve your business. Having well-made customer service software makes complaints and enquiries quicker and easier to deal with, makes life easier for staff and management and keeps customers happy. Here's how.
First and foremost, the most important benefit is that software gets the customer's issue solved quicker! If the customer has an account of any kind, all of that information pops right up when they call or email; and implementing a variety of flexible 'scripts' means that the customer service agent always knows what they're doing in relation to the contact being made.  Automated omnichannel surveys such as those from VIRTUATel will also give you feedback and real-time alerts about how successful your customer service agent has been.
Not only does speedy customer service mean your customers will be happier and less likely to abandon your service or product, but it also means that the same number of staff can get much more done in a day – or if you're worried about the bottom line, fewer members of staff can do a regular amount of work, saving you money.
Structured customer service software complaints handling also increases accountability among your staff! With electronically stored records, management can know exactly who spoke to which customer and when, meaning that you can tailor feedback for your staff better than before. Keeping those same customer records also means that should another customer service agent talk to the same customer, their entire written record is right in front of them (including any record from the previous conversation), so they can get right to the point.
As mentioned earlier, automated post-action surveys can not only give you feedback about performance but also be used as a customer retention tool, triggering alerts for immediate action if scores are low.  Survey scripts can relate to wherever they are in the customer journey and by adding external data to the survey results, powerful cross-reference intelligence can be collected as well.
It's also possible to incorporate other kinds of data into the software which can help customer service agents be more accurate. For instance, if a customer calls up asking whether something is in stock, it's possible to easily incorporate that data in the same software package so that the agent can quickly check and get an accurate answer. Customers are impressed by that kind of speedy and useful service.
But don't just use the software for the sake of it, put some thought into it. Can you integrate data from elsewhere in your business into it? Is there a 'self-service' option for customers that your business could find useful? Or is the software even