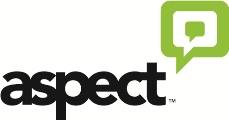 Comparison websites see huge spike in disenfranchised customers switching energy suppliers
Recent reports released have revealed that the sheer volume of customers looking to switch energy suppliers has boosted various comparison websites by 25 per cent in October (compared to 5 per cent for the previous quarter). Les Cooper, Head of Utilities at Aspect Software, believes rocketing energy prices coupled with abysmal customer service are to blame for this mass exodus.
"Energy firms need to re-energise their customer service if they are to stem the flow of customers pouring out of the floodgates. The volume of householders looking to switch providers is no surprise. Faced with recent and well-publicised price rises, some of which exceed 9 per cent, it is no coincidence that one comparison website saw well over 100,000 customers switch their energy supplier since the announcement.
"The prevalence of comparison and review websites has placed a huge emphasis on customer service across the utilities sector, as they provide budget conscious customers with a hassle free method of securing the best deals, easing their transition between competitors," Cooper explained. "Customer service is key to this from both a positive and negative stand point and must not be overshadowed by the price hikes; bad customer service incentivising a switch but quality customer service also seen as a central tool to maintain the loyalty of current customers and attract those disenfranchised by less conscientious firms."
Recent research conducted by Aspect revealed that only 8 per cent of UK consumers could recall a good customer experience with energy suppliers in past 12 months. Not a single respondent that made an official complaint had it resolved during the first interaction, and 3 in 5 (59 per cent) complaints logged took longer than a week to resolve, or received no resolution at all.
"These figures reinforce this need for energy firms to place a much greater emphasis on improving their customer service and, with more than 1 in 4 (26 per cent) consumers saying they would leave an energy supplier as a result of one bad experience, this could not be more pertinent to their bottom line business success," Cooper continued.
He said: "It is important to acknowledge the part social media can play in situations like the recent industry price hikes. Proactivity is the key. When used effectively, it can be a vital tool to inform customers promptly of issues or changes in policy and diligent monitoring will enable companies to put out PR fires before they spread out of control."
He concluded: "Technology can play a huge role in improving the customer experience, developing effective first contact resolution, workforce optimisation and efficiency benefits. It's all about reducing the effort and stress placed on the customer, ensuring that the technology of the contact centre is up to date, with the inevitable influx of inbound enquiries and complaints, synonymous with such price rises. This is a crucial period for energy firms and quality customer service holds the key to success in this highly competitive and increasingly volatile sector."
For additional Information see Aspect's Company Profile