NICE inContact CXone Spring 2018 Release Introduces New Omnichannel Customer Experience Insights, Enhanced Workforce Collaboration, and Elevated Omnichannel Customer Experiences


The latest release of the world's #1 cloud customer experience platform delivers new voice of the customer product, innovative Workforce Optimization updates, Omnichannel Routing enhancements, and seamless UCaaS integrations
NICE inContact have announced the NICE inContact CXone Spring 2018 release with new capabilities to enable organisations of all sizes to win in the experience economy. To continuously improve customer interactions across the customer journey, contact centers will be empowered to:
• gain deeper voice of the customer (VoC) insights with new CXone Feedback Management,
• strengthen agent engagement with workforce optimization (WFO) innovations,
• elevate omnichannel customer experiences with enterprise enhancements,
• collaborate more easily across customer-facing teams with a seamless user experience between unified communications as a service (UCaaS) partners and contact center as a service (CCaaS).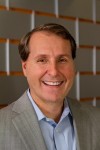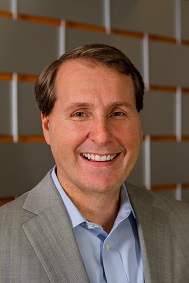 Paul Jarman, CEO, NICE inContact, commented,
"The latest release of NICE inContact CXone demonstrates our commitment to enable contact centers to win in the experience economy by leveraging advanced, unified capabilities across the CXone cloud platform,"
"Richer insights into customer experiences, more effective collaboration for customer-facing teams, and a more streamlined agent experience combine to help organizations achieve their goals and deliver exceptional customer experiences."
Gain Deeper Customer Experience Insights Across Channels with New CXone Feedback Management
CXone Feedback Management provides omnichannel customer surveys that deliver in-depth analytics, as well as benchmarking capabilities and best practice training. Interactive dashboards present rich analytics from customer experience surveys so that insights are easy to understand and act on. Users can gather unbiased feedback from customers via a wide range of communication channels including email, interactive voice response (IVR), SMS/text, and web. CXone Feedback Management is now integrated with NICE inContact CXone cloud customer experience platform.
CXone Feedback Management is built by the experts at NICE Satmetrix, co-creator of the Net Promoter Score® (NPS®) and the most trusted source for insight and data on what customers think of your performance. This is the first time NICE Satmetrix technology has been made available for voice surveys via IVR, resulting in higher response rates and expanded insights with near real-time speech to text transcription. Leveraging this market-leading technology and knowledge base, CXone Feedback Management enables customers to derive the greatest possible value from their voice of the customer program. Customers can also compare their performance to industry peers with easy, unlimited access to NPS benchmarking data and access best practice training on customer feedback programs from within the solution.
Strengthen Employee Engagement and ROI with Innovative WFO Updates
The spring 2018 release of CXone delivers several innovative updates to provide a seamless contact centre agent experience across workforce optimization, omnichannel routing, and CRM.
Contact centress that have fully embraced moving to the cloud, as well as organizations that are taking an incremental cloud approach can benefit from CXone.
Flexible deployment options with NICE inContact CXone empower contact centers to take the path to the cloud that makes the most sense for their business today – or in the future. Now CXone provides innovative deployment options for organizations looking to move to the cloud while maintaining components of their on-premises systems.
For companies with on-premise NICE WFO systems, CXone Omnichannel Routing and CXone Analytics cloud products can be integrated with their current NICE
WFO system to keep interaction recording and quality management on-premises, maintaining local control over recordings and continuing to leverage their current investment. Another option—now available with CXone Workforce Optimization Pro—is for companies with traditional on-premises telephony systems from leading
PBX providers who want to take their first step to the cloud with WFO while leveraging their current PBX or on-premises ACD investment.
CXone Workforce Optimization (WFO) Pro unlocks the potential of your team to deliver exceptional customer experience and empowers contact center leaders to improve employee engagement and productivity. As a modern cloud suite, designed from the ground up to provide a unified experience for agents, supervisors, and managers, contact centres can significantly accelerate the time to get new employees productive and reduce turnover.
Spring release highlights of CXone WFO Pro include:
• Reduce training costs with a faster time to proficiency for new agents. An intuitive, unified agent desktop across WFO, contact center, and CRM systems is easy to learn and helps agents stay focused and more productive. Self-service coaching modules and proactive notifications of performance evaluations replaces class-room sessions and lets agents learn at their own pace, even between interactions.
• Boost agent engagement with agent self-service features from within their customer interaction interface, either CXone or CRM. Proactive notifications along with seamless access to view schedules, submit and manage time-off requests, bid on shift assignments, see performance evaluations, listen to calls, create self-assessments, and review assigned coaching packages boosts engagement by empowering agents with more control over their day-to-day work life.
Elevate Omnichannel Customer Experiences with Enterprise Enhancements
Building upon its continued success as the preferred cloud customer experience platform for enterprise customers, CXone has announced additional enhancements for Omnichannel Routing that benefit both large enterprise contact centers and mid-market organizations.
Highlights include:
• NICE inContact CXone is the first cloud contact center solution to receive FedRAMP Authorization to Operate (ATO). CXone meets stringent, federally mandated security, reliability, availability, and performance requirements.
• Security improvements include expanded multi-factor authentication options.
• Analytics-based routing uses artificial intelligence (AI) services, including natural language processing (NLP) and sentiment analysis, to prioritize and route digital channels. Contact centers can now use the full power of CXone Interaction Analytics Pro to customize topics and categories used by the AI engine.
Enhance Collaboration for Customer-Facing Teams with a Seamless User Experience Across UCaaS/CCaaS
NICE inContact CXone customers have access to a pre-integrated contact center and unified communications cloud solution from leading telecommunications carriers and unified communications as a service (UCaaS) providers. The latest release enables UCaaS partners to provide a consistent look and feel plus advanced integration tools for presence and data synchronization, improving the collaborative experience inside the contact centre and across the whole organization.
Seamless unified communications as a service (UCaaS) integration with NICE inContact CXone gives agents easy access to subject matter experts (SMEs) across the business. To save time seeking assistance, agents can see who is and is not available with automatic presence synchronization between UCaaS and CCaaS systems. Organizations can also route interactions to informal agents outside of the contact center, expanding customer service resources and speeding issue resolution.
---
Additional Information


NICE inContact CXone is the leading cloud customer experience platform. Only CXone unifies Omnichannel Routing, Analytics, Workforce Optimization, and Automation & Artificial Intelligence – providing a seamless customer and agent experience – as part of one enterprise-grade, cloud native platform. With its Open Cloud Foundation, CXone powers rapid innovation via open APIs, leading scalability and reliability (guaranteed 99.99 percent uptime), and carrier-grade connectivity (guaranteed voice quality).
For additional information on NICE inContact visit their Website