NICE inContact CXone Empowers Omnichannel Experiences with New Native Salesforce Lightning User Interface
Innovation advances CXone contact centre Agent for Salesforce with digital channel elevation and enhanced contact centre agent experience


NICE inContact have announced new enhancements to CXone Agent for Salesforce that enables omnichannel experiences for customers – defined as not starting over when switching channels. The CXone cloud platform integrates with Salesforce, adding a global carrier-grade voice channel, intelligent omnichannel routing for Salesforce digital channels and integrated workforce optimization (WFO) capabilities – enabling contact centres to deliver personalized customer experiences and improved agent productivity with a unified interface.
NICE inContact CXone Empowers Omnichannel Experiences with New Native Salesforce Lightning User Interface.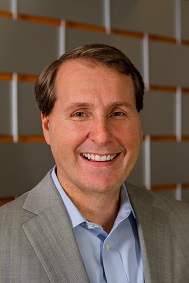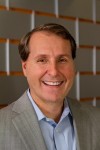 "Today's customers expect only the best from each and every brand they interact with, every time. NICE inContact is excited to announce further enhancements to our integration with Salesforce, to deliver great customer experiences," said Paul Jarman, NICE inContact CEO.
"CXone Agent for Salesforce new native interface for Salesforce helps power easier and more convenient experiences for both agents and customers alike, helping contribute to increased satisfaction and loyalty."
New CXone Agent for Salesforce Enables Channel Elevation and Reduces Agent Effort
The new Lightning-native interface for CXone Agent for Salesforce delivers enhanced functionality and a streamlined design that strengthens CXone integration with the market-leading CRM solution.
– Contact centre agents can elevate Salesforce digital channels to CXone voice in a single click, reducing friction, empowering faster and more convenient customer experiences, and simplifying customer journey analysis with a unified interaction record.
– Contact centre agents also have the ability to handle up to 25 interactions concurrently, driving agent productivity up and customer wait times down.
– The sleek, intuitive interface enables Salesforce Lightning customers to streamline agent work and training. The simplified design reduces agent effort by presenting agent functionality based on their skill set and the context of the interaction.
– CXone Agent for Salesforce adds a global carrier-grade voice channel and intelligent routing engine to customer interaction channels. Adding CXone intelligent routing of digital channels can improve the customer experience through skills-based routing that combines agent proficiency with customer attributes from Salesforce to find the best customer service resource for each interaction – allowing faster resolution of customer requests, fewer transfers, and options to provide higher levels of service to premium customers. In addition, CXone Agent for Salesforce offers embedded workforce optimization (WFO) capabilities for agent scheduling, coaching and quality management.
NICE inContact is a Platinum ISV Partner and has high ratings from customers on Salesforce AppExchange.
NICE inContact also recently introduced new CXone Packages integrated with Salesforce which add global carrier-grade voice, intelligent routing for Salesforce digital channels, embedded workforce optimization, and speech/text analytics. CXone Packages for Salesforce enables customers to expand as their customer expectations and contact centre business needs evolve.
– Contact Centre Core: adds global carrier-grade voice, self-service IVR, integrated softphone, smart routing for Salesforce digital channels, and advanced call and screen recording.
– Contact Centre Advanced: adds workforce management, analytics-powered quality management, gamification, advanced performance reporting, and executive dashboards.
– Contact Centre Complete: adds speech and text analytics for customer interactions, and customer feedback survey and analytics capabilities to continuously improve the customer experience.
NICE inContact empowers organizations to maximize the value of their customer relationship management (CRM) and contact centre technologies through its combination of contact centre functionality and expertise, coupled with its breadth and depth of integrations with market-leading CRMs. These latest enhancements are the first of many exciting CRM integration innovations NICE inContact is developing.
---
Additional Information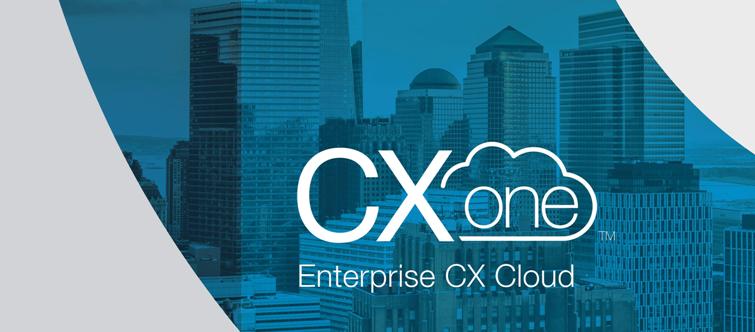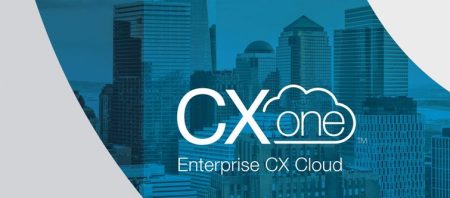 NICE inContact CXone is the leading cloud customer experience platform. Only CXone unifies Omnichannel Routing, Analytics, Workforce Optimization, and Automation & Artificial Intelligence – providing a seamless customer and agent experience – as part of one enterprise-grade, cloud native platform. With its Open Cloud Foundation, CXone powers rapid innovation via open APIs, leading scalability and reliability (guaranteed 99.99 percent uptime), and carrier-grade connectivity (guaranteed voice quality).


NICE inContact is the cloud contact centre software leader with the world's #1 cloud customer experience platform. NICE inContact CXone™ combines best-in-class Omnichannel Routing, Analytics, Workforce Optimization, Automation and Artificial Intelligence on an Open Cloud Foundation. NICE inContact's solution empowers organizations to provide exceptional customer experiences by acting smarter and responding faster to consumer expectations. NICE inContact's DEVone developer program is an extensive partner ecosystem, providing applications from partner companies on the CXexchange marketplace that are designed to integrate with CXone.
For additional information on NICE inContact visit their Website