Medallia surpasses major milestone of one million weekly active AI users
Medallia's $750M investments over the past two years in artificial intelligence and machine learning pay off as impressive milestones are reached
Medallia, the global leader in customer and employee experience, announced it has surpassed more than one million active weekly users leveraging its powerful artificial intelligence-driven capabilities trained by more than 60 billion experience signals.
Medallia Experience Cloud, the leading enterprise experience platform used by the largest and most admired brands in the world, captures signals across in-person, digital, and contact centre interactions along with social media, transactional and operational data, and democratises insights across the enterprise in real-time. By enabling everyone from the front line to senior leadership to make the right decisions and take immediate action, organisations are delivering more personalised experiences at scale using Medallia's AI.
Joe Tyrrell, Chief Executive Officer, Medallia, said,
"While many companies are just now announcing their intention to invest in AI, Medallia customers have been leveraging our AI for more than 15 years to improve the experiences they provide to their customers and employees, increasing loyalty and retention, all while achieving significant operational efficiencies,"

"Having one million weekly AI users on our platform, leveraging the insights from over 60 billion experience signals, proves Medallia AI is not a future promise, but rather has long been a reality. Having invested over $750 million in the past two years, combined with our deep domain expertise and proprietary data, enables our clients to automatically generate more personalised and unique experiences that lead to deeper relationships."
Medallia has been building thoughtful, actionable and native AI and machine learning capabilities since the launch of Text Analytics in 2008. Medallia's Natural Language Processing (NLP) and Natural Language Understanding (NLU) capabilities now support hundreds of languages, action-oriented machine learning models and over 15,000 pre-learned topics, enabling personalised experiences.
What sets Medallia apart is the ability to embed intuitive and relevant AI across thousands of functionalities for every user and role for the largest enterprises in the world, while protecting customer data. Athena, Medallia's native AI, is powerful enough for data scientists, while also being accessible for the non-technical front-line user – enabling everyone to perform easier root cause analysis, take quicker action, and positively affect any organisation's most important business metrics.
"Our upcoming releases for AI will embed predictive and proactive intelligence into every experience that customers and employees have with an organisation," said Tyrrell. "AI has always been foundational to how we empower our clients. We will continue to drive innovation with our generative models, while also ensuring that we protect our clients' data by using our own proprietary neural networks that inform and automate personalised experiences across every interaction."
Medallia's AI powers text analytics, speech and conversational analytics, and numerous other capabilities, including:
• Real-time sentiment analysis of unstructured text to understand how customers and employees feel about what they are saying
• AI-powered speech-to-text transcription to capture insights from every conversation
• Automated scoring of every digital customer experience with a unique digital experience score (DXS) for predictive analytics that measures the quality of a user's experience to prioritise areas most in need of attention and predictions of the user's next likely action
• Automated surfacing of comprehensive trends, using unsupervised machine learning, to simplify root cause analyses for quicker resolution of rising issues
• Real-time decisions informing the next best actions that are tailored to the dynamic needs of each customer, in the moment
Medallia continues to develop new generative AI capabilities with Athena that will deliver immediate and tangible value to every user.
Tyrrell, commented,
"Athena will enable users to automate the mundane, democratise generative AI and anticipate the needs of every user,"

"Medallia believes that every user should be able to ask questions about their data and be served user-friendly answers to those questions using generative AI. Intuitive, granular generative AI models should automatically be created to save teams hours of work and drive intelligent, automated actions."
Athena's future enhancements will empower businesses to personalise every individual experience at scale with common sense automations and analytics that empower front-line employees to act on data-driven decisions.
Surpassing one million weekly active AI users and 60 billion experience signals reflects Medallia's vast innovation and investment in AI over the past 15 years, setting up Medallia to drive the next generation of AI-powered technology for experience stakeholders across organisations.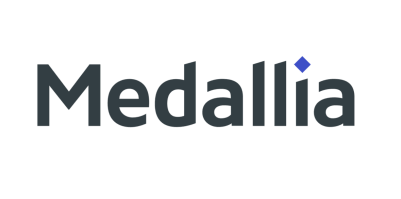 For additional information on Medallia's AI solutions Click Here
Medallia is the pioneer and market leader in customer, employee, citizen, and patient experience. As the leading enterprise experience platform, Medallia Experience Cloud is the mission-critical system of record that makes all other applications customer- and employee-aware. The platform captures billions of experience signals across interactions including all voice, video, digital, IoT, social media, and corporate-messaging tools. Medallia uses proprietary artificial intelligence and machine learning technology to automatically reveal predictive insights that drive powerful business actions and outcomes. Medallia customers reduce churn, turn detractors into promoters and buyers, create in-the-moment cross-sell and up-sell opportunities, and drive revenue-impacting business decisions, providing clear and potent returns on investment.