Northern Ireland's largest independently-owned contact centre, Mango Direct Marketing, has re-invested £1 million into the business, aimed at fuelling its ambitious growth plans through expanding its team, premises, services and its global client base. 

Based in Bangor, Mango Direct Marketing, was established in 2008 by husband-and-wife Stuart and Susan Lally with five staff. Having established the company during a recession, the specialist contact centre was primarily telemarketing. However, with the evolution of customer communications, Mango Direct Marketing expanded its services and has rapidly grown to become one of Ireland's leading full service direct marketing agencies. It now employs over 200 staff from their purpose built 12,000 square foot Call Centre building, with further growth plans to expand over the next five years.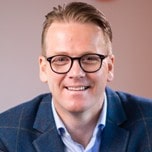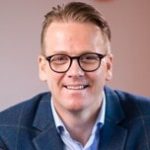 Mango Direct Marketing's Managing Director, Stuart Lally, speaking on the company's growth plan, said,
"We started out as a family business during the recession in 2008, and we are proud to have grown steadily over the years, yet keep our family values at the heart of what we do. Whilst the pandemic in the last twelve months has presented challenges; communication and telecommunications remain important to helping our clients and their customers stay connected.  We have had to adapt our working practices over the last 12 months and are fortunate to have been able to continue supporting our clients and providing our high level of services during these difficult times."
With an ethical approach at its core, Mango Direct Marketing provides services for clients based in UK, Ireland, Australia and America. Services are provided across many sectors including Charities, Home Shopping, Public Sector and Finance. Organisations include NSPCC, Save the Children, British Heart Foundation, Ideal World, TJC (The Jewellery Channel), Best Direct and Zestify.
It has also raised £20m for charity in the last 14 years with corporate social responsibility embraced by all within the organisation.
"We have a fantastic team of people who enable Mango to continually grow within the sector," adds Stuart. "Our work culture is to be happy, friendly, yet diligent, and it is our aim that this reflects in the work we do.  When people think call centre, it normally conjures up negative connotations which is something we are proud to dispel at Mango. Staff wellbeing and creating a positive, rewarding working environment is central to our vision, as we feel this progressive ethos benefits our clients and their customers. Amazingly, the local Northern Ireland accent is also an asset to the Mango team with our clients and customers feeling we really engage with customers on the phone either through empathy or sales."
Mango Direct Marketing believes this investment is a commitment within its business model and aims to support the expansion of its Bangor offices, to include a new staff training hub and an additional IT suite to develop bespoke software and innovative services to provide unique flexibility to existing and new clients globally. These requirements may include out of hours telecommunications, internet sales, fulfilment, mail order processing, live chat, and inbound/outbound call handling services to new clients from USA.
From fundraising to sales, Mango Direct Marketing credits its continued success to understanding the power of building rapport and using telephone communications as a highly effective medium, and recognises the wealth of talent locally in Bangor, Northern Ireland.
Stuart concludes: "Whilst it has been a challenging time for many businesses, by embracing a new flexible working environment, investing in our team and ensuring our client service remains consistent, has resulted in maintaining client and staff confidence. This is an exciting chapter for the company, and I am looking forward to seeing our plans come to fruition."


Mango are a 24/7, 365 days a year Contact Centre which specialises in a complete end to end range of services for many companies and charities throughout the UK, Ireland and Internationally.
For additional information on Mango Direct Marketing visit their Website