Maintel, the cloud and managed services company, has revealed a rapid growth in the use of its cloud services – achieving a 31% increase in cloud contracted seats in 2020.  

The UK-based company grew its overall contracted cloud seats from 78,000 to 102,000 in 2020 – making Maintel one of the largest providers of Multi instance or virtual Private cloud solutions in the UK.
The growth was driven by Maintel's success in the public sector, as it used its expertise to help NHS healthcare trusts across the country accelerate their digital transformation programmes during the COVID-19 pandemic, whilst providing these trusts with the critical cloud availability they needed.
Contract wins during the year include Northamptonshire Healthcare NHS Foundation Trust and Rotherham Doncaster and South Humber NHS Foundation Trust.
Maintel aims to continue this momentum by working closely with channel partners to roll out its cloud and software services in 2021.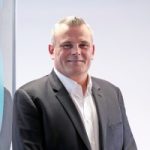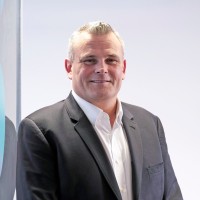 Ioan MacRae, CEO at Maintel, said:
"We've had a firm focus at Maintel on offering enterprise, mission-critical grade cloud services to our current and new customers. It is this level of service, our expertise and our flexible approach that we believe sets us apart from our peers.
"Our industry leading sales teams can offer the sector-specific knowledge and support that is vital in any digital transformation project. Our support of both public and private cloud also ensures we can be flexible in our offerings – helping customers switch to a hybrid-cloud approach, or supporting those wanting to undertake a risk-free, phased migration.
"As we progress, we're keen to build out our private cloud services and work closely with the channel to bring our critical-grade cloud infrastructure and services to the market."

– 31% increase in cloud contracted seats, reaching 102,000
–  Growth driven by new wins in the public sector, with Maintel delivering cloud services to several NHS trusts
–  2021 focus on working closely with channel partners to extend the roll-out of Maintel's cloud and software solutions
For additional iformation on Maintel's Cloud Click Here

Maintel is a cloud and managed services company with a focus on communications. Its people are experienced, trusted technology advisors, who improve their clients' organisations through digital transformation.
Founded in 1991, Maintel has a proven track record of delivering communications solutions and services to both the private and public sector. In that time, the company has gained the expertise to solve the challenges associated with digital initiatives, and its managed services approach ensures clients realise the full value of their technology.
This is achieved by specialising in three key pillars of digital transformation: making organisations more effective, efficient, and collaborative with digital workplace solutions; allowing organisations to acquire, develop, and retain more business by using technology to create more meaningful customer experiences through outstanding service; ensuring organisations' employees, customers, and partners always have seamless access to their data and applications through reliable, secure connectivity.
Ongoing growth of Maintel's cloud and managed services offerings continues to allow the company to keep supporting the increasing demands of the market.
For additional information on Maintel visit their Website