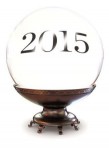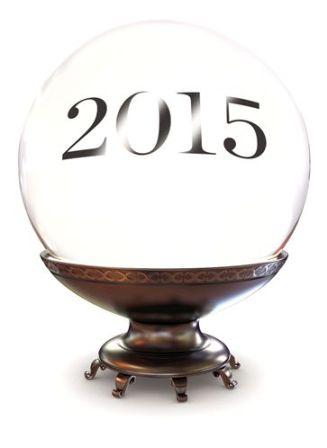 contact-centres.com asked Nigel Dunn, Managing Director, Jabra UK&I to look into the Company's Crystal Ball for his predications for 2015.
The significant trend technology/IT trends that I believe will gain momentum and will really resonate during 2015: is,
Contact Centre Agent Empowerment
– As voice is still the preferred channel for more complex contact centre enquiries, the 'humble' contact centre agent will finally take centre-stage and be recognised as the brand ambassador that they are.
Although significant investment in contact centre infrastructure and
processes might be made, it is the contact centre agent that governs the customer experience and really is the last 3 feet between the technology they use and their customers, but they are often overlooked, which causes the industry to have a negative reputation.
In 2015 and beyond, these stalwarts of the industry will at long last be recognised as the eyes and ears of an organisation's front-line, as they deal with customers around 20 million times a day in the UK&I and will finally start to shift the negative perception that the job role and industry have.
Hand-in-hand with this will be the shift in attitude of their MD or call centre director who will want to provide their most valuable assets with the appropriate tools and devices to make them even more effective and enhance the customer service experience – so out-dated audio devices will make way for the latest technology that will provide an enriched experience for both user and customer.
Therefore we believe that in 2015 there will be a refocus within the sector to provide a customer experience that will lead to more retention, greater sales and profitability for those contact centres who embrace this change.
– Finally companies are realising that staff don't have to be in the office to be productive. Giving people the ability to manage their time effectively and balance all aspects of their life actually leads to gains in workforce efficiency, whilst also reducing overheads and ensuring a happier, healthier and more loyal workforce.
This 'trend' will grow in the coming 12 months where a job will no longer be defined by geography but by output.
To allow all size and types of organisations to fully adopt a flexible or remote working approach, investment into UC will grow further as organisations move away from traditional telephony to a suitable UC application. However, to actually make the invest in a UC infrastructure pay dividends, the company will need to focus their efforts on user adoption – ensuring all staff fully understand how to utilise the technology and what positive benefits it can provide to them, so they don't fall back on traditional forms of comms. This will therefore create a shift in from UC being focused on deployment to being focused around adoption and the productivity gains made by this, in 2015.
The channel can help to support this by driving the adoption message and assisting their customers at all stages of the roll-out to ensure 100% adoption across the entire estate. A way to be successful in this is to focus on productivity increases delivered by UC and that by generating total adoption it will deliver ROI much quicker for the organisation.
Thank you Nigel – Ed
---
Additional Information
Nigel Dunn is Managing Director, Jabra UK&I
For additional information on Jabra visit their Website or view their Company Profile