Jabra announces Microsoft Teams integration with the Speak 710 conference speaker and new professional true wireless earbuds
• Jabra Speak 710 which provides immersive call and sound experience for mobile business leaders and executives now comes with full Microsoft Teams integration
• Jabra set to break new ground by introducing the Evolve 65t later this year; professional-grade true wireless earbuds for business use
Jabra, a leader in engineering communications and sound, is announcing full integration of the Jabra Speak 710 conference speaker with Microsoft Teams at Microsoft Ignite 2018.

The Jabra Speak 710 is a premium, portable speakerphone designed for professional and personal use and ensures great sound for conference calls and music. As well as offering a high-end personal device providing premium HiFi grade audio, it also delivers a superior unified communications experience, making it the perfect partner for business leaders and C-level executives.
Just as Microsoft Teams helps improve worldwide collaboration across several time zones, the Speak 710 conference speaker supports executives' needs for mobility, collaboration, connectivity, and flexibility. Whether on the road, in the office, at home, or in a hotel, business executives can use the speaker to ensure crystal clear communications with their colleagues using Teams.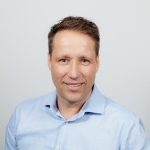 Holger Reisinger, VP for Business Solutions at Jabra added:
"The Jabra Speak 710 avoids all those awkward set-up delays and hard-to-understand conversations on a conference call.
Its full integration with Microsoft Teams now allows any business executive to hold high quality, reliable and productive conversations with colleagues in different locations, transforming and empowering teams to achieve even more."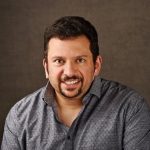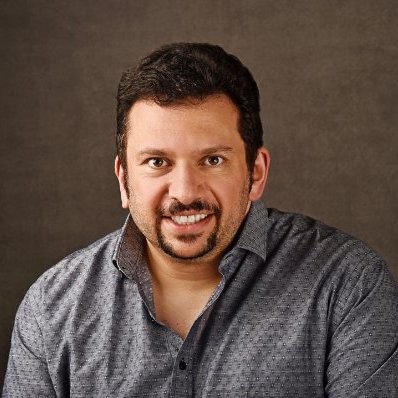 Ilya Bukshteyn, Partner Director of Devices for Microsoft Teams, Microsoft Corp. said,
"Microsoft Teams helps people work better together, communicate and collaborate more dynamically, and achieve results faster.
As a Certified for Microsoft Teams device, the Jabra Speak 710 integration with Teams allows users to quickly and conveniently access our software and intelligent communication tools while continuing to deliver crystal clear communications and conversations on Teams meetings and calls."
True wireless earbuds for the workplace are next innovation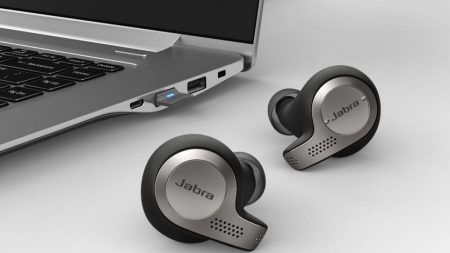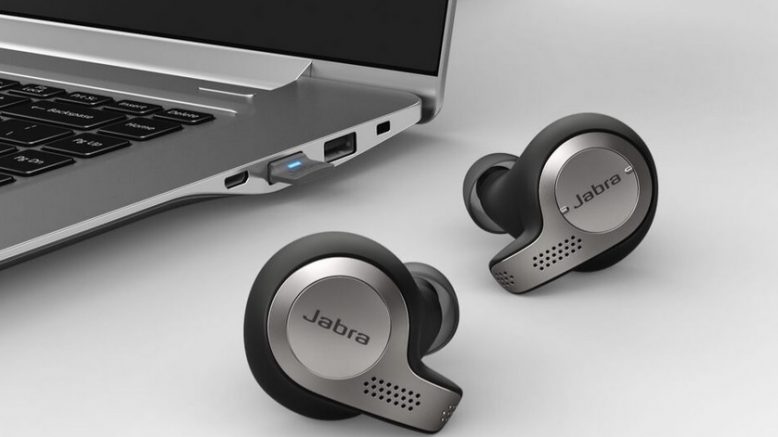 To further support the collaborative working experience, Jabra is planning to add a new edition to its market-leading Evolve range of headsets later this year. The Evolve 65t will be UC-certified and marks yet another milestone for Jabra, as the pioneers of the world's first true wireless earbuds engineered for professional use.
The Evolve 65t earbuds are designed for the flexible worker who spends less than 50 per cent of their time physically at their desk, the tech enthusiast who wants superior sound quality without compromising on flexibility and the modern knowledge worker, who exists as an executive nomad, switching between multiple devices at any given time.
"This will shift the professional experience as we know it – from being tied to your desk at work to being mobile-first. The Evolve 65t earbuds will be certified and able to connect to two devices simultaneously, ensuring that users never have to compromise on their professional presence even when on-the-go," added Reisinger.
Find out more about Jabra Evolve 65t at
ps, a much-needed jolt to the ACSI score and economy in general.
Is it a sure thing? I'm not going to go out on a limb, but you can bet I'll be watching closely.
---
Additional Information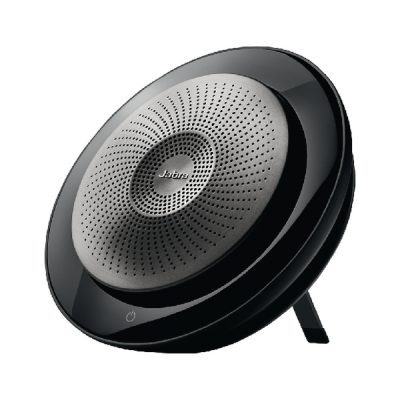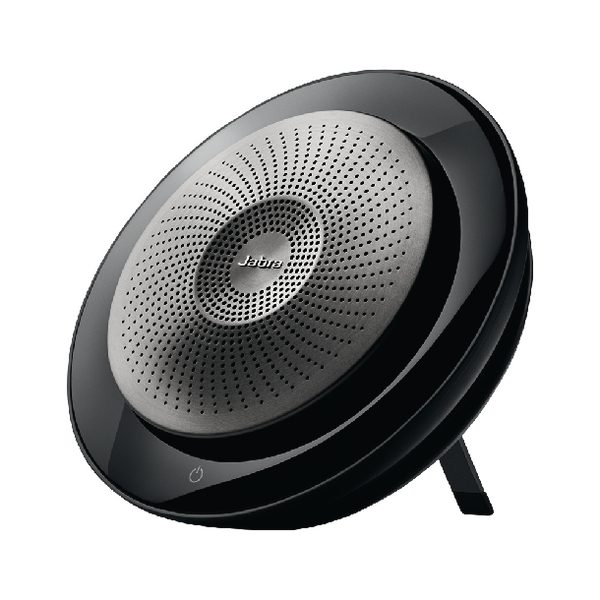 The Jabra Speak 710 is the first truly professional and personal conferencing device, with an omni-directional microphone for up to six 'in-room' attendees, 15 hours of battery life, and a HiFi grade speaker for crystal clear conversation and music. It is lightweight and connects to a smart device or laptop in seconds via USB or Bluetooth via the enclosed dongle. This provides a 100-foot range for laptops or 33-foot range for smartphones.
For additional information on the Jabra speak 710 Click Here
For additional information on the Jabra Evolve 65t Click Here


Jabra is a leader in engineering communications and sound solutions – innovating to empower both consumers and businesses. Proudly part of the GN Group, we are committed to letting people hear more, do more, and be more than they ever thought possible. Through sound, we help transform lives. Jabra engineering excellence leads the way, building on 150 years of pioneering work. This allows us to create integrated headsets and communications tools that help professionals work more productively; and wireless headphones and earbuds that let consumers better enjoy calls, music, and media. Jabra employs close to 1,100 people worldwide, and reported annual revenue of DKK 4bn in 2017. The GN Group, founded in 1869, operates in 100 countries and delivers innovation, reliability, and ease of use. Today, GN employs more than 5,500 people, and is Nasdaq Copenhagen listed. GN makes life sound better.
For additional information on Jabra Contact Centre Headsets visit their Website or view their Company Profile