It's all change for insurance CX in 2022: Customer-centricity must be 'baked-in' to all insurance operations
Covid disruption rapidly accelerated consumer willingness to use digital services, bringing with it rising customer service expectations. With the FCA now set to introduce a new Consumer Duty in 2023, Laura Mullaney, Customer Director at BGL Insurance, argues that it is essential insurance providers establish a greater understanding of customer intent at every touchpoint – from marketing and point of quote, to claims. She draws on her extensive digital customer experience background to identify today's CX challenges and data-driven solutions.
We all know the core principles of excellent customer service: delivering the desired customer outcome with as little friction and as few touchpoints as possible and importantly, on the desired channel of choice. Service friction arises when this journey isn't so straightforward.
So, as service operations settle in the wake of pandemic disruption, mass shifts to hybrid set-ups, coupled with upcoming FCA regulation that will set higher expectations for the standard of care provided to retail consumers, means that greater use of data and technology will be critical to help insurance firms better understand – and serve – policyholders and prospective customers.
Customer-facing operations must now be refined to identify, anticipate and adapt to customer intent at the earliest possible stage to ensure that continued seamless experience.
Hybrid working must be used to unlock new opportunities to better serve the customer
The pandemic has certainly accelerated digital projects, with McKinsey estimating an average of seven years of digital transformation was achieved in mere months. At BGL Insurance for example, this laser focus on technology saw the introduction of a new cloud-based communications platform, offering colleagues the freedom to work remotely, while equipping them with the digital tools to maintain excellent service levels.
Yet now, easing lockdowns have dialled the remote working strategy back to more of a mixed, hybrid working set-up for many and as organisations of all shapes and sizes work to strike the perfect balance, various opportunities and challenges have been posed in the bid for that optimal customer focus.
For employees for example, this means in the contact centre we're looking to embrace weekly rotations to ensure colleagues have a suitable mix of home and in-office working, while still providing excellent CX – with co-ordination across multi-site offices.
This is also providing a springboard to serving customers better, with prime opportunities to improve and enhance service levels and capabilities, such as offering email as a trial service channel to provide short-term customer value. This experimentation is crucial to ensuring we can both maintain and make incremental improvements to service levels.
Advanced tech is bringing new and better service opportunities
Recent disruptive changes have made clear the essential role technology has to play in delivering consistently excellent CX. Yet technology is not simply a 'silver bullet' for all service challenges. In some cases, especially throughout the pandemic, online adoption or 'digital by default' has almost been forced on some customers.
To keep customers satisfied, insurance providers will need to strike a perfect balance between digital capabilities and customer preferences to provide each customer with the channel and journey they're most comfortable with at any given time. For example, while simple customer journeys can be self-serve, certain aspects of the insurance cycle, such as claims, are still ripe for greater digital deployments.
With rising digitisation creating new service opportunities, this is an excellent time to test the appetite among customers for increased automation or self-serve features. This could include greater adoption of assisted self-service channels or virtual assistants, enhanced by speech analysis, to give willing customers the 'service autonomy' many may prefer.
To successfully resource this, businesses will also need to pursue greater alignment of tech and business teams – including through cross- or up-skilling.
Decode the data to better understand customer intent
Much is made of the opportunities available to harness data to enhance service offerings, or any customer journey – with most of this conversation focusing on personalisation. While this is of course highly valuable, insurance organisations can also look to use data to really get to grips with customer intent – anticipating needs, emotion and the true purpose behind the customer journey.
This extends to the online sales journey and marketing, where we can identify a customer's propensity to use or enquire about certain services. By establishing data-driven journeys, we can create more appealing service channels to delight customers, no matter the pathway they choose.
Methods such as multi-variate testing can be used here to determine the smoothest or most customer-friendly journey based on responsiveness and engagement. Through this, businesses can tailor services and pathways accordingly, with content revision and more proactive messaging.
Think you don't know what lies ahead? Think again – and prepare accordingly
True customer service success lies in the ability to identify changing events, such as shifting volumes between channels and adjust resource planning accordingly. Yet we must remember that as part of such a highly regulated industry, we should also plan for shifting rules and regulations, especially consumer-facing ones.
The most recent major change for our industry is of course the FCA price-walking restrictions, which made it more vital than ever to display the right information at the right time to attract new customers. In 2023, we can expect the latest addition with the implementation of a new Consumer Duty!
Anticipate customer needs to provide them with first-class service
Customer service expectations will continually shift and refine, while essential regulations will also be continually added or tightened – and meeting these is non-negotiable. By baking in technology to establish a strong digital foundation, the insurance industry will not just be able to understand and meet such customer needs and requirements, but to anticipate them and create a personalised journey.
Technology will enable insurance companies to unlock the full value of their data, providing greater understanding into customer intent – and that means being able to serve them, in the way they want to be served, in an entirely friction-free manner.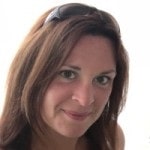 Laura Mullaney is Customer Director at BGL Insurance.
BGL Insurance, part of the Markerstudy Group, is a leading digital distributor of insurance to three million customers. BGL Insurance provides a range of motor, home and life insurance products in partnership with several of the best-known brands in UK financial services and through own brands Budget Insurance, Dial Direct and Beagle Street, all supported by state-of-the-art, award winning, contact centres and market leading digital platforms.
With over 1,700 colleagues across three sites in Peterborough, Sunderland and Wakefield, BGL Insurance uses its passion, scale and expertise for the benefit of its customers, offering unrivalled value, ease and confidence.
For additional information on BGL Insurance visit their Website
Image courtesy of the good folk at Jabra