Is it the end of the cold call? – PPI claims, home insulation, car accidents that never happened — the thought of receiving these cold calls could send shivers down anyone's spine. In fact, only two per cent are said to be successful. So, is cold calling a dated sales tactic?
Here, Douglas Mulvihill, UK marketing manager at business phone system provider Ringover, explains why cold calling isn't dead, but it needs some added heat.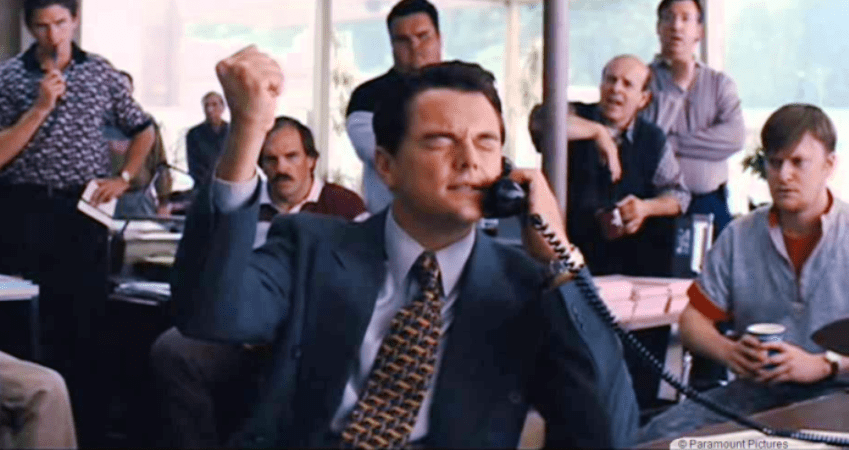 We've all been there. The landline rings unexpectedly, or an unknown number flashes on your lock screen and — before you know it — you're listening to somebody's sales pitch for a product you don't need. Immediately, your finger hovers over the 'end call' button. While this isn't a position many people want to find themselves in, our distaste for so-called 'cold calls' is predominately down to the way they're conducted.
A chilly reception
But what exactly is cold calling? In most cases, the term describes an attempt to solicit business from a potential customer, typically via a phone call, who may or may not know about the company that's calling.
Cold calling's effectiveness is often debated. According to marketer Charlie Cook, 98 per cent of cold calls do not result in a successful sale. However, Sales Insights Lab reports that 41.2 per cent of sales professionals consider their telephone as one of the most important sales tools at their disposal.
There are other factors affecting cold calling's validity. Over the past 18 months, as much of the country has worked from home, many have reported a rise in the number of unwanted calls they receive. In fact, users worldwide are reported to have received 31.3 billion spam calls between January and October 2020, up from 26 billion during the same period the previous year, and 17.7 billion the year prior, according to Stockholm-headquartered firm Truecaller.
While this category of nuisance calls — often including those false PPI and insurance claims — are not the same as a genuine, telesales tactic. The two are often lumbered into the same boat, damaging the reputation of authentic sales teams.
Turn up the heat
It's easy to see why cold calling receives a bad reputation, and why some businesses may consider scrapping the sales technique altogether. However, at Ringover we think it's fairer to say that cold calling as it's most commonly thought of is dead — but calling isn't.
Before picking up the phone, call centres need to make sure they have the right prospect list. It sounds simple, but most bad experiences stem from being offered something that's irrelevant. Calling the wrong people can actively damage a business, so the quality of your prospect list is crucial.
Businesses wanting to enhance their prospect lists have several possibilities. First, it's helpful to do something that many seem counter intuitive — begin with existing customers. Depending on a business's line of work, particularly if it's project driven, it might see each contract it secures as a one-off or occasional activity. But in fact, using a warm lead provides the opportunity to contact businesses that are relevant and more likely to enlist in your services again.
Similarly, revisiting past customers can also improve call success rates. It's easy to let good contacts slide over time, and whether your address book is a fully-fledged customer relationship management system (CRM) — such as the many that integrate directly with Ringover — or something more ad-hoc, never forget that your old contacts are gold.
Ditch the telephone
Once a call centre has its list of prospects in place, it's time to do something controversial: ditch the telephone. That's because the old method of cold calling is dead and companies need to streamline the way they make calls and manage their outcomes.
The arrival of the Cloud-based call centre means that today's business leaders can unlock a scalable, flexible environment for customer experience and support. At the same time, by conducting calls hosted from the Cloud, companies have more freedom to manage and control all activities in a central environment.
But what does taking call centre activity to the Cloud really mean? A Cloud-based call centre software allows sales teams to make calls more efficiently than with a simple business phone solution. Because voice-based communication services are hosted off-premise, opting for a Cloud software delivers multiple benefits to call centres.
First, using Cloud software allows call centres managers to store infinite data on customer interactions in a safe and compliant manner, so it's easy to access in-depth insights into call patterns and outcomes. It's also possible to combine the software with CRM systems, for a better overview of the customer journey.
Secondly, taking call centre software to the Cloud helps make businesses more scalable. Unlike the added complexities of using fixed lines, call centres managers can easily add or reduce access to the software when necessary. For example, during periods where customer support or sales opportunities are greater, like at Christmas time, businesses hiring seasonal staff can quickly scale up the business.
And, fundamentally, using Cloud-based software improves the customer experience. In addition to understanding consumer behaviours with better data analytics, Cloud software can help call centre operators feel closer to their customers. When calling a prospect for the first time, using a number close to theirs always achieves better results. Using a Cloud call system means that call centres can make use of international numbers, wherever their operators are located.
Ringover, for example, offers landline and mobile numbers in over 65 countries. In just a few clicks, call centres can activate new phone numbers and assign them to their sales teams according to their prospect domains.
While most don't welcome an unwarranted sales pitch from a shady phone number, cold calling isn't dead. The traditional method of telemarketing is no longer — now businesses can use enhanced data analytics and optimized call centre software to bring some much-needed heat to their cold calling tactics.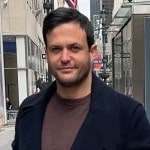 Douglas Mulvihill is UK marketing manager at business phone system provider Ringover.
A leader in cloud communications, Ringover seamlessly combines unlimited calling, group messaging and video conferencing into one easy-to-use app.
No expertise is needed to set up and integrates with your CRM or helpdesk tools.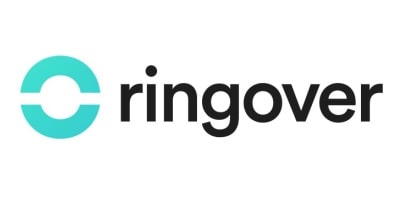 Within a few clicks, you've gained access to all the data you need to enhance your call centre or sales team's performance and boost customer
For additional information on Ringover visit their Website