Telephony Integration Made Easy in your contact centre according to Dave Recktenwald, Territory Sales Manager for Interactive Intelligence.
Have you ever called in for customer service/support and entered info via the phone menus then had the live agent ask for the same info again? It's infuriating, and it shouldn't have to happen! Making a small investment in such an integration will result in massive ROI in terms of customer satisfaction, contact centre agent efficiency and data analytics.
The next couple telephony integrations I'll cover are for outbound calls, typically within a sales environment.
"Click to Dial" – enhancing the manual outbound sales call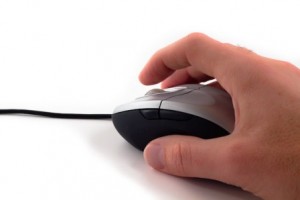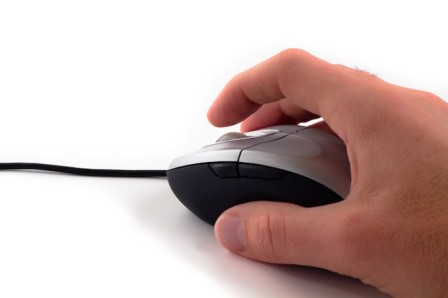 Most sales organizations not only track their prospective customers in some sort of CRM, but any good manager will also want to track their sales rep's communication activity with each prospect as well. Plus, every sales rep wants it to be as easy as possible to connect with their targets (trust me.)
The first step in that direction is enabling a "click to dial" integration. This allows the user to click the phone number field to automatically dial the contact without the user having to manually dial on the phone or keypad. This type of simple integration can typically be taken advantage of when a CTI is in place (such as those from Interactive Intelligence – see Pt. 1) and the "CallTo:" which is a URL syntax inserted within the phone number fields of the CRM/back end system.
But enabling click to dial is just the start. Nownow that the phone call has been made, we also want to track and store that activity within the CRM or system of record. This is typically done via an API call to that target system when the call is over. Pertinent data such as call duration, date, time, notes, etc. may then be stored within the CRM.
Luckily, all three products across Interactive's line (CIC, CaaS and PureCloud) automatically trigger an event to call such a third party API when a call completes. In addition, Interactive has already written those third party API calls as well as enabled click to dial as part of our packaged integrations to major CRM platforms such as SalesForce.com, Oracle CRM On Demand, Zendesk, and Microsoft Dynamics.
Web lead/outbound callback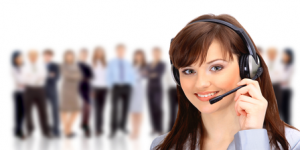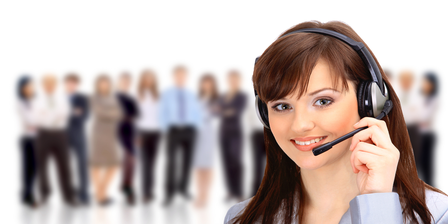 This is probably one of the coolest telephony integrations to see in action. Imagine any sort of business where speed to contact is the name of the game – a home loan or moving company for instance. A potential customer submits a website form with their contact info asking for a quote, and the company's outbound representative wants to connect with them as quickly as possible while the lead is still warm.
By using a REST or SOAP web service API call, Interactive is able to receive that contact info automatically from the website. From there, the information can be popped to an agent's screen in the form of a "callback" object, or even better, loaded into an outbound dialer to be called automatically. Interactive provides API functionality allowing new dialer records to be inserted "just in time" – therefore an outbound lead campaign can be continually running, and new records are inserted to dial immediately. By using this methodology, we've given customers the ability to automatically dial back web leads within five seconds of the customer clicking submit on the web page!
And now one final integration type to discuss…
Embedding the telephony CTI application within other desktop applications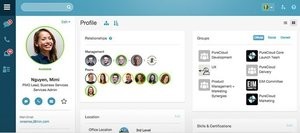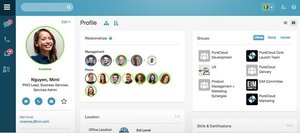 Sometimes having a CTI app running alongside a separate CRM or business system app just isn't enough, and we need to actually embed the CTI inside the user interface of the other application. This could be because screen real estate is limited, or more commonly, to make the user experience of handling a call or interaction as fluid as possible. Imagine launching that same business application you've always used, but now it includes call control functionality such as pickup, hold, disconnect, transfer, presence, etc.
Interactive makes this sort of integration possible for our customers. For users of major CRM platforms such as SalesForce.com, Oracle CRM On Demand, Zendesk, and Microsoft Dynamics Interactive has already created embedded call control toolbars as part of our packaged integrations.
For other systems, Interactive provides a rich set of APIs to utilize in building an embedded toolbar. Just a bit of a disclaimer though: this sort of integration is indeed reliant upon the application we wish to integrate into, and does require more API development work than the other integrations I've discussed. In most cases, however, we're able to integrate just fine—though don't expect to be able to put a call on hold from your mainframe terminal any time soon. J
Within CIC and CaaS we rely on our IceLib (Interaction Center Extension Library) API.
Within PureCloud this integration can be accomplished via the native Platform API. In fact, PureCloud was written with an API first approach: this means we created the API before the application itself, then we wrote the PureCloud app with the same API we provide to our customers. This means our customers have full access to the power of the PureCloud platform! For more info, check out resources available on the developer portal.
I hope you've seen just how powerful integrating your business and telephony systems can be. By linking existing business data with customer interactions, we're able to enhance the overall customer experience, gain efficiency and perform all sorts of analytics. And unlike the past, modern communications systems such as those from Interactive have already done most of the heavy lifting for you.
---
Additional Information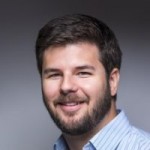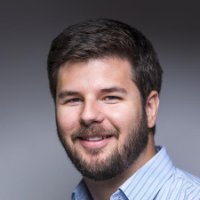 Dave Recktenwald is Territory Sales Manager for Interactive Intelligence.