Infinity CCS and Transversal team up to improve contact centre efficiency and customer experience with the 'Knowledge Desktop'.
Infinity CCS, the contact centre technology specialist, and Transversal, makers of enterprise knowledge base solutions for web self-service and contact centres, have teamed up to deliver the 'Knowledge Desktop' for the contact centre market.

With the Transversal Prescience™ knowledge base integrated into Infinity's flagship desktop product, contact centres are able to reduce AHT (Average Handling Time), increase first call resolution rates, improve customer satisfaction metrics, reduce staff training times and help agents make more sales.
The combined solution allows Context Sensitive Knowledge to be displayed inside agent workflows and scripts. Agents save time and improve the speed of their response by accessing embedded knowledge related to the call type, or by searching for specific knowledge articles using the patented natural language query search facility – all without switching applications. Information such as up-sell prompts and offers can also be intelligently pushed to agents at the right time during an interaction to maximise revenue opportunities per sales call.
Marc Quantrill, VP Global Sales and Alliances at Transversal, said: "We are delighted to be partnering with Infinity CCS, a well-known and respected technology player in the contact centre industry."
"Many of today's contact centres are complex environments dealing with multiple products and issues, which makes it difficult for even the most experienced agent to be an expert on everything. The more guidance and information you can give agents the better they perform against all metrics. The Transversal Prescience™ Platform has been shown to reduce Average Handling Time by 22%, hold time by 35% and training time by 28%, as well as increase first contact resolution by 28% and customer satisfaction by 20%."
"Infinity's desktop and workflow solution delivers similar levels of efficiency improvements. By combining the two technologies, and allowing them to talk to one another, users get the benefit of workflow and knowledge combined into a single, intelligent user interface."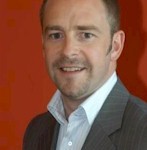 Carl Adkins, Founder of Infinity CCS, said: "I like to think of the Infinity desktop as a sort of SatNav for agents, guiding them through interactions with customised workflows. You make a lot of efficiency gains just by giving agents that framework in a unified desktop environment."
"The addition of Transversal Prescience™ takes it to a new level and means our clients are now able to give their agents an intelligent route map enriched with easy-to-access, context sensitive information. The result is that they are able to handle complex interactions faster and improve the customer experience."
The partnership will see Infinity CCS and Transversal making each other's solutions available to their existing clients and collaborating on a joint marketing campaign for the combined solution to new clients.