All too often the much used and abused headset is destined for the recycling bin after their working life has expired whereas they can easily be fully refurbished thus saving considerable amounts on purchasing replacements.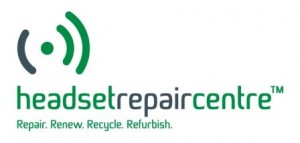 According to the Headset Repair Centre Managing Director, Chris Phillips more and more contact centre managers are using their refurbishment services and by doing so are saving between 60-80% of the cost of a new replacement headset. He commented, "Since we started the Headset Repair Centre some 28 years ago in addition to the substantial cost savings being achieved by refurbishing their headsets more and more companies are noting the Carbon and Environmental savings which can also be made".
All of the Headset Repairs Centre repairs are fully sterilised and cleaned, have new voice tubes and ear cushions and pass a rigorous 5 stage quality control process prior to dispatch and come with the reassurance of a full warranty.
Concluding Chris Philips commented, "It is a win-win scenario for the contact centre industry. In today's cost-cutting environment we can completely refurbish the client's headsets to an unprecedented standard without compromise on either quality or service. In some cases, and even with our vast experience, some headsets may seem to be beyond repair or refurbishment. Even with this unlikely scenario we can replace them with fully refurbished headsets competitively priced and supplied normally within 24 hours".