Here's What Always-On CX Looks Like in the New Normal in contact centres

Neil Russell-Smith – Head of Marketing EMEA – TTEC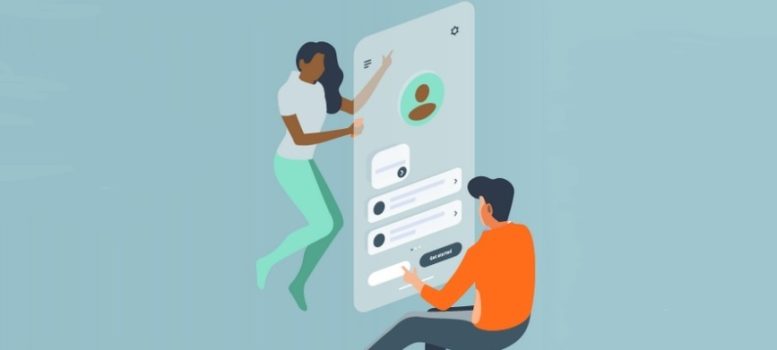 On a recent webinar, "Future proofing customer contact: Enable always-on CX for the always-connected customer" CX experts from TTEC and TTEC's key technology partner in Europe, LivePerson, shared lessons and insights about the trends that are shaping customer experience in today's new reality and how a global financial services provider, leading telecommunications company, and retail bank were able to immediately use technology to deliver great CX during the crisis.
The new normal
The future is here and it is primarily digital. According to a recent McKinsey survey, 3 out of 4 people who used digital channels for the first time indicated that they will continue to use them when things return to "normal." The truth is, there is no going back—we are now living in a new normal. However, there are four core trends that were spurred by the pandemic that will continue to affect how brands succeed moving forward:
1. Be agile
With customer support volume reaching unprecedented levels, a global financial services provider immediately introduced WhatsApp messaging to alleviate pressure on authenticated journeys after expecting an increase from 180k queries per month to 560k per month. The solution freed up agents to focus on more complex queries. Informing customers about the new channel was as simple as adding a note to their IVR.
Key takeaway: Don't let perfection get in the way of progress. Messaging channels and concierge bots that can be quickly deployed and improved at a later time are an effective way to meet urgent customer demand.
2. Quickly pivot
Brands have rewired their traditional ways of working. A leading telecommunications provider in Europe used messaging to quickly mobilise staff to work from home within 2 weeks, using IVR deflection and the conversation builder to create new journeys that support the agents. In some cases, that meant using tools that were readily available. Other brands, for instance, allowed their agents to use their own tablets and devices while they worked from home and waited for IT to configure their work laptops. In another example, in-store associates were trained on answering customer questions through messaging.
Key takeaway: Adaptivity is key in today's new business landscape. Successful brands are rethinking how employees work to continue to provide the high level of support that customers expect.
3. Leverage automation strategically
A leading retail bank was already planning to use in-app messaging in February as part of its digital transformation agenda. When the pandemic underscored the advantages of automating services when live, in-person capabilities were unavailable, the bank accelerated its in-app messaging launch and began immediately supporting customers.
Key takeaway: Agility and the ability to quickly adapt to new circumstances are essential, especially as customer and employee needs quickly change. Business leaders need to constantly assess their approach to driving customer acquisition, growth, and retention—and be ready to reprioritise when necessary.
4. Double down on efficiency
Companies across the globe are facing tighter budgets with a smaller workforce. Meeting customer demand requires companies to increase efficiencies and maximise existing resources. For some companies, this translated into switching to automated tools and channels like messaging that allow agents to support more customers in less time. It also meant retraining staff on new workflows, operations, and tools to quickly reduce record-breaking inbound volumes. The career path for contact centre agents, for instance, is quickly changing where more people are needed who can solve complex issues, think critically, and manage emerging technologies.
Key takeaway: Prior to the pandemic it was already known that employees would need new skills and new jobs will emerge as automation technology advanced. COVID-19 has accelerated that trend; the future is now.
Ultimately, future-proofing your organisation isn't about adopting a new tool or launching a new strategy; it's about having the flexibility and nimbleness to meet your customers where they are—even if the solution isn't perfect—regardless of what comes next. As HSBC recently said, "Being able to blend human empathy with intelligent automation has been critical to our success".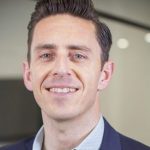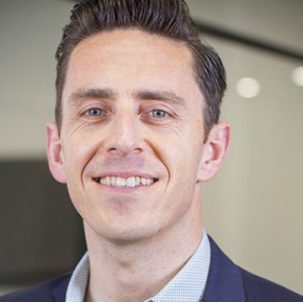 Neil Russell-Smith is Head of Marketing EMEA at TTEC
To learn more, watch the on-demand webinar, "Future proofing customer contact: Enable always-on CX for the always-connected customer" Click Here
TTEC Holdings, Inc. is a leading digital global customer experience (CX) technology and services company focused on the design, implementation, and delivery of transformative customer experience, engagement and growth solutions.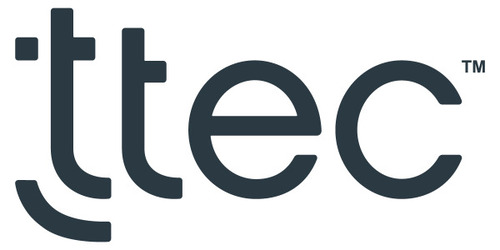 The Company's TTEC Digital business provides insight-driven, outcome-based, and AI-enabled omnichannel cloud platforms and CX consulting solutions and its TTEC Engage business delivers operational excellence through customer care, acquisition, retention, fraud prevention and detection, and content moderation services. Founded in 1982, the Company's 49,500 employees operate on six continents across the globe and live by a set of customer-focused values that guide relationships with clients, their customers, and each other.
For additional information on TTEC view their Company Profile