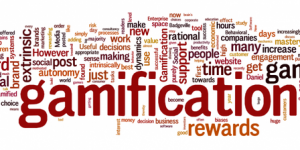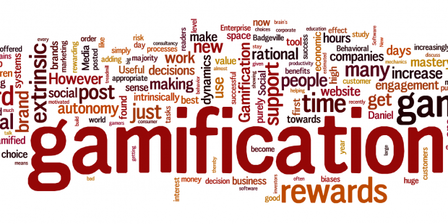 Gamification and Delivering a Great Customer Experience – For contact centres, delivering a great customer experience serves as a key differentiator.
Excellent customer service is delivered by agents who are happy, motivated and engaged. A study by Gallup found that disengaged employees have huge financial repercussions. Given the high turnover rate in contact centres, it becomes even more important to keep agents engaged and motivated.
Some motivators are universal in nature, across geographies, demographics, gender and culture. For instance, people desire autonomy, rewards, achievements, interaction, recognition, competition and purpose, among others. If the management can reach out to the millennials or Gen Y, who constitute a large part of the workforce today, in a language they understand, the results will be far more effective. Millennials thrive in an environment that is similar to that of a video-game, characterized by fierce competition and collaboration. This video-game culture has given rise to the popular trend of 'gamification' in organisations.
Gamification leverages design principles, rules of play, data analytics and motivational techniques used by the video game industry to influence employees and customers in a non-traditional game setting. According to Gartner, gamification is a powerful tool driving innovation, skill-development and behavioral changes; by 2015, about 40% of the top companies will use this tool to transform their business. The possibilities of using gamification are endless, but there are two popular ways contact centers use this technology – firstly, by making the hiring and training process of new agents more interactive and quick, and secondly, by incorporating it into the Quality Assurance process.
However, while gamification is capable of producing great results, it could also backfire. To get the best benefits of this tool, contact centers must keep some pointers in mind — gamification should go hand-in-hand with organizational goals and performance objectives. The gamification structure should be flexible enough to incorporate changes in goals, and reward agents accordingly. And, gamification should foster healthy competition among agents and reward them either through points, badges, levels, surprises, etc. for reaching goals. Contact centers can choose to announce the rewards or have a leaderboard so that everyone's performance and achievements are visible, thus motivating agents to do better.
As an employee engagement tool, gamification has numerous benefits:
Interactive, cost-effective and faster skill-training for agents
Increased customer satisfaction as a result of improved agent productivity
Better performance and thus higher revenue growth for the clients
Collaboration and cross learning among agents results in knowledge sharing and the motivation to perform better
High retention rates as agents are engaged and recognized for their efforts – leading to loyalty and organizational commitment
As gamification motivates and engages agents, it leads to better customer experience and delivery of enhanced business value. If utilised efficiently, gamification is a one-way ticket to innovation, connection and empowerment.
---


For additional information see the FirstSource Website