Foehn's listing on 'Network Services 2' gives public sector access to complete cloud communications solutions
With the addition of RM3808 to our G-Cloud listing, we can now give our customers the end-to-end cloud solutions they need


The Crown Commercial Services has confirmed that Foehn has been listed as an accredited supplier on the Network Services 2 (RM3808) procurement framework that authorises supply of telecommunications and network services to the whole of the UK Public Sector, associated bodies and agencies. Foehn is listed in two categories, 'IP Telephony Services' and Contact Centre Services'.
This latest version of the framework replaces Network Services 1 (RM1045), which expires this month, and includes changes designed to simplify the procurement service for suppliers. Modifications include simplified Terms and Conditions, an increased number of suppliers in some categories and longer contracts for certain networks. The new framework will also include the provision of Health and Social Care Network (HSCN) services through supporting infrastructure.
Foehn's qualification for Network Services 2 follows this month's announcement that the company has also been listed on G-Cloud 11, the latest iteration of the procurement framework dedicated to the supply of cloud services on the Government's digital marketplace. With both accreditations, Foehn has strengthened its capability to provide public sector customers with cloud-based unified communications, collaboration and contact centre systems via its Voxivo suite of cloud communications, fully supported by the end-to-end network and telecoms services listed on Network Services 2.
The certification also presents Foehn with greater opportunity to offer Purecloud, the omnichannel cloud contact centre solution developed by Genesys. Purecloud addresses the needs of those government organisations facing the growing demand for integrated communication across digital channels such as social media and web chat, as well as voice. Foehn is the only Genesys Gold Partner in the UK and was winner of 'Purecloud Partner of the Year' in 2018.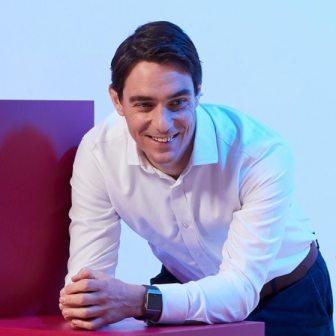 Julian Barrow, Foehn Sales Director, commented:
"Organisations throughout the public sector are under pressure to deliver improved services to the tax-payer. Increasingly, cloud contact centre and unified communications systems prove to be instrumental in meeting this challenge. "With the addition of RM3808 to our G-Cloud listing, we can now give our customers the end-to-end cloud solutions they need", fully supported by services that simplify deployment and management whilst ensuring reliability in the long-term."
Over the past twenty years, Foehn has worked for public sector organisations that include Boston Borough Council, The Local Government Ombudsman, and Ceredigion County Council.
---
Additional Information


Foehn provides cloud communications products, delivering contact centres and unified communications to the private and public sectors. We continually challenge ourselves to solve problems and build better cloud communications to help you work smarter. By combining our own technology, with uncompromising design principles and the power of open source, we can deliver truly intuitive communications products. This is how we make the complex simple. Regardless of your needs, our experienced team can help reduce the challenges and costs of moving to a new generation of cloud communications products.