New features for knowledge based web chat, customer sentiment analysis, emotion-based routing and multichannel web self-service
Eptica's Multichannel Customer Interaction Suite 8.2 has been developed to help businesses accelerate online sales and turn customer service into a revenue generator by meeting customers' increasingly high expectations across every channel and device.
Eptica is a unified solution for multichannel customer service which gives customers access to brands from multiple touch points: web, email, chat, mobile, phone and social media. Service on these channels has become mission critical to an organisations survival. Eptica version 8.2 has been made more powerful in four key areas – knowledge based proactive web chat, enhanced Web Self-service for web, social and mobile, customer sentiment analysis and emotion based routing across all digital interactions:
• Eptica's proactive web chat solution is now integrated with the Eptica knowledgebase to improve the efficiency of every chat agent and increase conversion rates by up to 10x. Completely customisable rules of engagement allow chat sessions to be triggered by customer events (such as pausing on key pages, shopping baskets and forms), improving sales without pushing up costs. Enhanced co-browsing enables agents to remove road blocks on the customer journey, increasing successful online form submission by up to 25%.
Following its November 2012 acquisition of Lingway, Eptica has strengthened its multichannel customer service suite with one of the most powerful multilingual semantic analysis engines on the market, delivering functionality that helps increase sales and improve the customer experience.
• Automatic detection of customer sentiment and analysis across all digital channels. Companies can now analyse the tone of every customer interaction, whether on social media, email, forms, surveys, or digitised letters and faxes, delivering vital insight into customer sentiment about product and brand. This can then be used to identify emerging issues, service problems and root causes in order to improve the customer experience, and sales.
• Emotion-based routing allows all incoming digital enquiries to be automatically routed based on the content and tone of the customer's question. For example, difficult or complicated enquiries could be directed to a specialist team, urgent enquiries prioritised and happy customers automatically offered the chance to complete a feedback survey.
• Enhanced Web Self-service provides unlimited flexibility and leverages responsive design to create the best customer experience across the web, social media, iPhone, iPad, Android and Smart TV channels. Self-service options can now be quickly added to any point on a website, helping customers find the answers they need to complete their purchase. Customer service answers can also be automatically displayed through existing product search boxes, and Self-service widgets can display context sensitive help related to the product or service the customer is researching or buying.
Eptica's customer interaction suite is powered by a centralised platform comprising an omnichannel workflow engine which analyses incoming interactions (email, letter, fax, Facebook and Twitter messages) and applies business rules based on the nature of contact to ensure customer requests are automatically routed to the right person to get a fast answer. Each channel on which Eptica is deployed is supported by the same centralised, self-learning knowledgebase, providing a single source of customer service information to deliver consistent answers and quality of service however the customer chooses to make contact. Eptica's natural language, semantic search engine is vital for delivering, fast accurate answers. Multichannel analytics provide a global overview of service efficiency and invaluable customer insight on customer issues and requirements.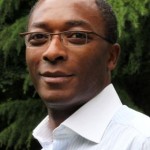 "Today delivering the right customer experience is mission critical in the fight for customer revenue," said Olivier Njamfa, CEO and president, Eptica.
"Through these enhanced features in the Eptica Multichannel Customer Interaction Suite, organisations can transform their customer service to create competitive advantage and increase sales. With our platform, consumers can now access the information they need to complete the customer journey whatever their channel or device, delivering an instant boost to company revenues. The Eptica Multichannel Customer Interaction Suite 8.2 turns service excellence into increased profits, improving the bottom line."
The Eptica Multichannel Customer Interaction Suite 8.2 is available from 8 April 2013, either deployed on premise or as a SaaS solution.