Jennifer Wells, VP of Customer Experience at Transcom discusses the benefits of empowering contact centre agents to help deliver excellent CX. 
ARM ADVISORS WITH THE MOST UP-TO-DATE TECHNOLOGY
Arming contact centre agents with the most up to date technology is critical for them to provide good customer service. What we're finding is that if we're implementing technologies like agent assist, for example, that the agents feel more comfortable in handling the customer interaction and the more comfortable they are the better customer experience.
LISTEN TO YOUR ADVISORS
You know, I think one of the first things we need to do is listen to our agents. Our contact centre agents are so smart; they have so much intelligence in how they're handling the customers and in what customers are asking for. So, if we could just take time to pay attention to them, I think that we would improve our customer experience immensely, and we'll also improve the technology that supporting the agents.

INNOVATION HAS CHANGED THE ADVISOR EXPERIENCE
Innovation has certainly changed the experience of the agent.
Just by implementing new technology it's giving the agents more information, quickly, so that they can help handle the customer inquiries.

IMPROVE ADVISOR EFFICIENCY
Keep everything in one tool. Right now, agents are having to deal with so many tools all at the same time and so the more we put into one tool, the better. We have our coaching, our quality, our chats, timekeeping, attendance and knowledgebase all in one place. It just helps the agent be more efficient, and we're also doing a lot of recognition for agents in that space as well.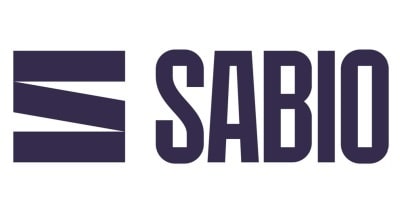 Sabio Group is a global digital customer experience (CX) transformation specialist with major operations in the UK (England and Scotland), Spain, France, Netherlands, Denmark, Malaysia, Singapore, South Africa and India.
The Group delivers solutions and services that seamlessly combine digital and human interactions to support outstanding customer experiences.
Through its own technology, and that of world-class technology leaders such as Amazon Connect, Avaya, Genesys, Google Cloud, Salesforce, Twilio and Verint, Sabio helps organisations optimise their customer journeys by making better decisions across their multiple contact channels.
The Group works with major brands worldwide, including Aegon, AXA Assistance, BBVA, BGL, Caixabank, DHL, loveholidays, Marks & Spencer, Rentokil Initial, Essent, GovTech, HomeServe, Sainsbury's Argos, Telefónica and Transcom Worldwide.
For additional information on Sabio Group view their Company Profile