DXI Extends Footprint in Contact Centre Market with Recent Acquisition By Market Leader 8×8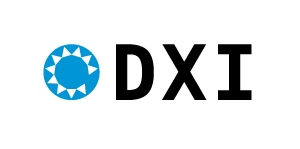 DXI, a leader and innovator in cloud contact centre solutions, is embarking on its next phase of growth after being acquired by 8×8, Inc.
8×8 completed the acquisition of DXI on May 29, 2015 bringing 81 DXI employees to the company who will remain based in London. DXI is one of the first solutions companies to offer pay-as-you-go cloud services in the marketplace, and together with 8×8, will now deliver innovative solutions to agile contact centres and key lines of business in the mid-market and enterprise.
DXI's popular flagship product, EasyContactNow™, is a scalable cloud contact management solution that is easy to deploy and use, and supports companies with a small number of users or up to thousands as needed. The solution enables departments of all sizes to provide a dynamic, responsive environment to ensure the delivery of customer service excellence. In addition to traditional contact centre deployments, EasyContactNow can also be deployed by any key line of business across an organization, such as internal service desks, customer support centres, HR, credit control and facilities management.