Could ChatGPT herald the next stage for CX AI adoption in the contact centre?
Joe O'Brien – Global Corporate Communications Manager, Sabio Group. dicusses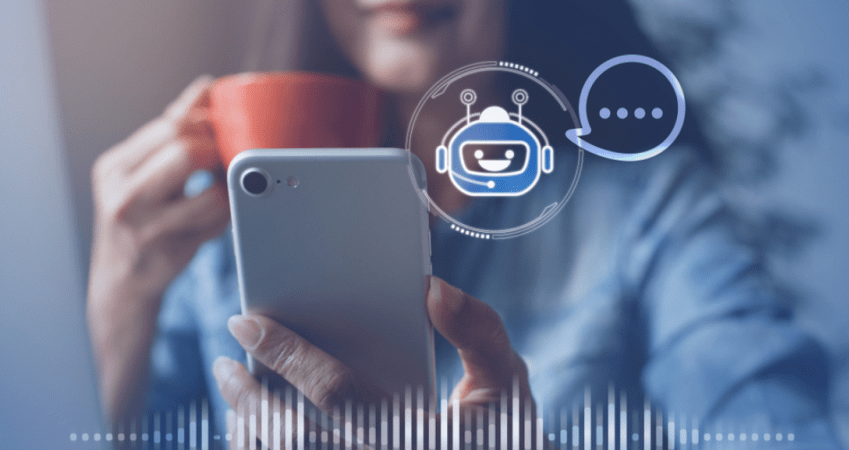 Over the last few weeks, you would have heard lots of noise about ChatGPT, the new model for conversational AI that was launched by OpenAI – the AI research and deployment company – at the end of November.
What is particularly striking about ChatGPT is that it took just five days to reach one million signed-up users, and it's estimated that figure may already be over two million. In comparison, Instagram took three months to reach that number, Spotify five months, and Twitter two years.
So, what's so exciting about just another conversational AI tool? Why is it clearly capturing so much attention? And what's going on in the AI market, when just last month some commentators were questioning chatbot sector momentum – particularly with Amazon stripping costs and people out of its Alexa team?
What's so different about ChatGPT?
OpenAI has designed ChatGPT to be as accessible as possible, with a focus on optimising its language models for dialogue. This should make it possible for the model to answer follow-up questions, challenge incorrect statements, reject inappropriate requests and even admit its mistakes.
The ChatGPT model sits in the 'emerging generative AI 'category and has been designed to offer human-like conversations across a range of diverse topics according to its domain-specific model building and training. Not limited to standard text interactions, ChatGPT can write poetry, help debug code and even troubleshoot IT issues. The way that the model is trained helps determine how questions are answered. Other OpenAI examples of generative AI include the DALL.E neural network that uses the same underlying GPT-3 technology to generate images from text descriptions.
However, unlike existing chatbots that interact with people in a 'seemingly intelligent' conversational manner, the GPT-3 neural network ML model enables ChatGPT to deliver responses that Gartner suggests: 'appear to have understood the question, the content and the context' of the user's question.
Unfortunately, models are only ever as good as their training. So just because ChatGPT might generate answers that come across as impressively coherent, there's no certainty that they will always be correct!
Testing ChatGPT's CX expertise
So to find out more, I thought I would ask ChatGPT some questions from a CX and customer service perspective. Below are some verbatim excerpts from our ChatGPT session that certainly demonstrate coherence:
Question 1.: How can ChatGPT help contact centres?
ChatGPT answer: ChatGPT is a powerful language model that is trained to respond to natural language inputs. In a customer service setting, ChatGPT could be used to assist human agents to answer customer inquiries and provide helpful information.
This could help contact centres to improve the efficiency and accuracy of their customer service operations. For example, ChatGPT could be used to quickly provide answers to frequently asked questions, freeing up human agents to focus on more complex or specialized inquiries. It could also be used to provide personalized responses to customer inquiries, improving the customer experience. However, it's important to note that ChatGPT is a tool and should be used in conjunction with human oversight and judgment to ensure that the information provided is accurate and helpful.
Question 2.: Does ChatGPT work with Conversational AI?
ChatGPT answer: Yes, ChatGPT is a type of conversational AI. It is a large language model that is trained to generate human-like text responses to input. This makes it well-suited for use in conversational AI applications, such as chatbots or virtual assistants. ChatGPT can be integrated with other conversational AI systems to provide more natural and accurate responses to user inquiries. This can help improve the overall user experience and make it easier for users to interact with the AI system. However, it's important to note that ChatGPT is a tool and should be used in conjunction with other technologies and human oversight to ensure that the responses it generates are accurate and helpful.
Question 3.: How could contact centre agents take advantage of ChatGPT?
ChatGPT answer: Contact centre agents can take advantage of ChatGPT in a number of ways. For example, ChatGPT could be used to quickly provide answers to frequently asked questions, freeing up human agents to focus on more complex or specialized inquiries. This could help improve the efficiency of the contact center and reduce the time that agents spend on routine tasks. ChatGPT could also be used to provide personalised responses to customer inquiries, improving the customer experience. This could be especially useful for handling high volumes of customer interactions, as ChatGPT could help agents to respond to a larger number of inquiries without sacrificing the quality of the responses. Additionally, ChatGPT could be used to provide real-time assistance to human agents, helping them to generate more accurate and helpful responses to customer inquiries.
Interesting, but caution is key…
Initially these responses look great – addressing the question, coming across as knowledgeable and informative, and also introducing a note of caution about the bot's limitations – as well as the requirement for human oversight and judgement. One analyst described ChatGPT answers as 'looking like a student trying to answer a question without having attended the lecture'. Indeed, this veneer of confidence could easily convince users that they're accessing expert insight without realising that it's often just well-crafted tech-speak.
Although it's correct to be cautious, this doesn't mean that a generative AI model such as ChatGPT will never be ready for enterprise CX deployments.
It's more a recognition that this is an AI solution that's barely out of the lab. The fact that it's so easy to use and potentially so powerful would suggest that AI and automation will only have a more significant role to play in shaping the customer journeys of the future.
How that will evolve will depend on how effective generative AI tools become in terms of enabling more cost-effective and intelligent chatbots and web customer service solutions…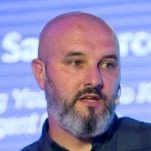 Joe O'Brien is Global Corporate Communications Manager at the Sabio Group.
You can try ChatGPT for yourself by registering for OpenAI.
Alternatively, you can learn more about how the contact centre, AI & Automation and CRM landscape is starting to converge by downloading Sabio's White paper by Clicking Here
Sabio Group is a global customer experience (CX) transformation specialist with major operations in the UK (England and Scotland), Spain, France, Netherlands, Malaysia, Singapore, South Africa and India.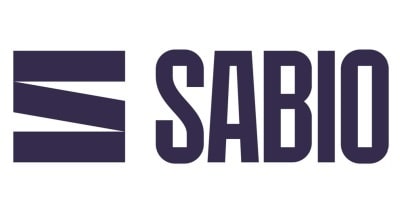 The Group, which includes 'makepositive', delivers solutions and services that seamlessly combine digital and human interactions to support outstanding customer experiences.
Through its own technology, and that of world-class technology leaders such as Amazon Connect, Avaya, Genesys, Google Cloud, Salesforce, Twilio and Verint, Sabio helps organisations optimise their customer journeys by making better decisions across their multiple contact channels.
The Group works with major brands worldwide, including Aegon, AXA Assistance, BBVA, BGL, Caixabank, DHL, loveholidays, Marks & Spencer, Rentokil, Essent, GovTech, HomeServe, Saga, Sainsbury's Argos, Telefónica and Transcom Worldwide.
For additional information on the Sabio Group view their Company Profile