CorptelUK have announced an agreement with leading American headset supplier VXi Corporation, to distribute their extensive range of VXi headset and Bluetooth products from 2015.
This new relationship will see Corptel add VXi's best-in-class, Avaya DevConnect compliance-tested headset solutions to its extensive portfolio of market leading products, giving Corptel customers across the UK and Europe the benefit of VXi's industry-leading noise cancelling technology and exceptional sound quality performance offered by their headset solutions.
VXi will gain access to a vast segment of new prospective customers across Corptel markets, as well as the unparalleled logistics capabilities and valuable customer knowledge provided through a relationship with Corptel.
Managing Director of CorptelUK, Paul Baxter commented: "VXi's high-performance products complement our extensive portfolio, and further support our continued commitment to provide our loyal customers with the latest technologies and innovative solutions to meet their business needs."
"We are excited to launch VXi headset solutions under the Corptel banner, and begin a mutually beneficial relationship that will further cement Corptel as the number one choice in market for telecoms provision, and make a real impact in the market with VXi's offering."
VXi Corporation Vice President of Sales, Janis Yuskaitis said: "We are very pleased to welcome CorptelUK to VXi's distribution network. CorptelUK will play a strong role in introducing VXi solutions to office, enterprise, contact centre and mobile professional headset users in the United Kingdom and Europe. VXi is a strategic alliance partner with Cisco, Polycom and Avaya DevConnect, so our best-in-class product line will be a perfect accompaniment to Corptel's telephone offerings. Working with Corptel, we look forward to significantly growing VXi's business overseas."
Baxter added: "It's great to begin the year with such an exciting and impressive agreement, and we look forward to continuing to build on our year-on-year growth with VXi Corporation at our side."


In 20 years, Corptel has grown to become one of the most reputable distributors in the market, offering telecommunications products from leading brands, and unrivalled levels of customer service to our customers across the UK, Europe and worldwide.
Our trained and knowledgeable team can supply you with items from our catalogue of more than 3000 products ranging from headsets, to telephones for domestic, business, care and hotel environments, audio and video conferencing equipment, call recording services, environmental and public telephony, door entry systems, unified communications, and even a huge range of network and installation equipment.
For additional information see CorptelUK's Website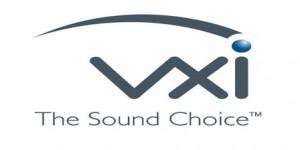 VXi provides the best-performing headsets, telecommunications and speech recognition solutions for the benefit of mobile professionals, small and large businesses, and contact centres around the world.
From Bluetooth® to Unified Communications, they meet the highest global standards for product quality and service, backed by the industry's best warranties. VXi takes pride in delivering value, excellence and innovation
For additional information see VXI's Website