Agent, the leading UK producer of high quality telephony products, today unveils the latest evolution in their portfolio – the AG headset range.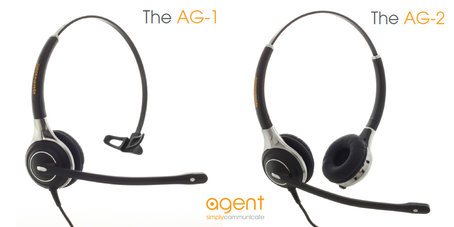 With the launch of the AG range, Agent reinforces its continued commitment to providing businesses, and contact centres of all sizes, with products of superior design and build quality, that provide exceptional noise cancellation and superior sound; because call quality matters.
The AG1 (single ear) and AG2 (dual ear) models carry two key developments at the core of the new designs. The UK designers behind the AG range have managed to develop stronger, more durable frames, while simultaneously managing to make these the lightest Agent headsets of their type ever to appear in the Agent portfolio, ensuring even greater comfort to the end user.
Secondly, this ultra-light weight, aluminium finish design incorporates a new superior noise-cancelling microphone, and an innovative aluminium speaker housing, to ensure that the quality of speech and sound for both the user and the operator has never been better.
Both AG models are acoustic shock protected, and meet all European safety standards. They offer the user 270-degree microphone rotation; enabling operators to choose and change how they wear their headset for maximum comfort during every call, and come with a 3-year warranty as standard for complete peace of mind.
Combining stylish design with robust manufacturing, and quality sound engineering gives every Agent customer the most desirable technology at a surprisingly competitive price. The new AG models are available to trial from today, for 14 days with no obligation.
---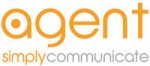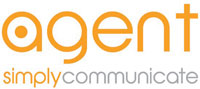 Agent is a leading UK producer of high quality, competitively priced telephony products for the business and call centre markets. We offer an exceptional and stylish range of products including business telephones and a wide selection of telephone headsets, including corded, wireless, USB and Bluetooth headset ranges. Our popular accessories line includes buddy training leads, travel packs, telepads, switches, handset lifters, and multi-purpose adaptors, suitable for all businesses large or small.
Designed in the UK to an extremely high specification, all Agent products are highly compatible with a majority of existing equipment from other suppliers, and are supplied at brand beating prices to offer you exceptional value for money. Agent offers you the truly affordable alternative to products from major brands, without ever having to compromise on quality. Businesses across the UK, Europe and worldwide are using Agent, it's time you did too.
For additional information telephone +44 845 873 8085, email or view their Company Profile