Contact Centre Outsourcing – Time to take a closer look
Matthew Sims, Director of 4T4 Consult, the first influencer to join Puzzel's new partner programme, shares the top challenges when outsourcing and how to avoid ice-cream shops only selling vanilla.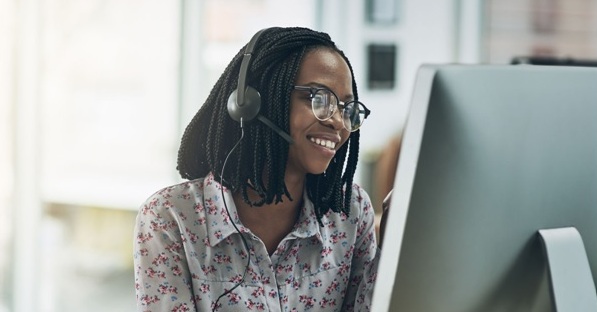 The current Coronavirus crisis has shown the importance of contact centres at this difficult time.  When many organisations are looking to outsourcers for additional resource, this is a good opportunity to reflect on the lessons learnt in the industry. By taking inspiration from the top challenges encountered when choosing a business process outsourcing partner there are advantages to be gained.
8 Top challenges for contact centre outsourcing
Over-promising and under-delivering
A tight and competitive market in the service sector is a haven for bullish promises from outsourcers desperate for growth.  However, suppliers should be responsible for building a solution that is both capable of passing customer board approval and is deliverable.
Historically, the outsourcing industry has applauded itself on being able to deliver the same or better service for a lower cost, by using price as a differentiator.  The temptation to 'buy cheap' is immense but at what cost to strategic success?
You can't have your cake and eat it
Third-party involvement may create 'utopian' agreements for customers, but when those agreements become impossible to deliver, they frequently end in the court room through severely damaged relationships and reputations.
Poor alignment between long-term brand needs, solutions and cost
Pressures from regulators have led many organisations to make major business adjustments to compensate for pricing and consumer-led pressures. But what is the impact on consumers, businesses and their shareholders?
There are no tech silver bullets, only hard work, very careful due diligence and planning
Tech options have never been more exciting and have the ability to catapult the industry into a different sphere.  However, getting from legacy systems, processes and procedures to a new high-tech state is not easy to do well and can be extremely costly.  Done badly, the costs of change often outweigh the long-term benefits.
Keeping in tune with cultural and brand alignment
When profit has been severely eroded through regulation, competition and skills deficiencies service often becomes a 'nice-to-have' rather than the 'must-have'. Too much focus on rich tech investment and outsourcers risk becoming the equivalent of ice-cream shops only selling vanilla flavours!
Data privacy, protection and crisis management
In fighting for business, brands have focussed on the power of marketing they can derive from using customer data.  This risky strategy can be expensive if data is compromised, as contravention of the General Data Protection Regulation (GDPR) could result in a fine of €20 million or 4% of revenue whichever is the greater.
Practices that fail to keep pace with, and become misaligned with customer service strategies
Often, when a customer service method changes, the people responsible for delivering it don't change.  While the boardroom may applaud the reinvention, their customers could be fighting to get what they bought.  Meanwhile, agents are forced to adopt practices that come from teams who sit in the second row including the training, quality and management functions.  This is dangerous practice.
Successful companies learn how to turn these challenges into powerful opportunities to boost agent performance and the customer experience.  Organisations should first consider how they select and deploy the latest technology such as Robotic Process Automation (RPA) and Artificial Intelligence (AI).  Learn from brands that have already invested in them to identify any pitfalls and don't rush in.  Adopt a measured approach that takes into account the customer journey and then use experts to deliver a carefully selected solution.
Next, always remember a partner is not just a supplier particularly when it comes to business process outsourcing and service delivery.  Organisations should choose their partner wisely, seeking to surround themselves with people and services they can rely on for quality, reliability and thought leadership.
Finally, offshoring is a great strategic opportunity, but not for short-term or tactical gain. Companies need to ensure that the partners, countries and solutions they select are fit for purpose for their customers tomorrow and not just for their profitability today.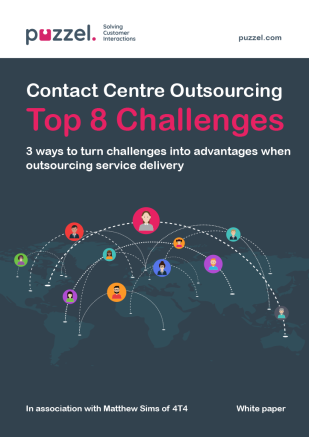 To download the 4T4 and Puzzel white paper entitled "Contact Centre Outsourcing – Top 8 Challenges" Click Here
Matthew Sims is Director at 4T4 Consult.  He is an experienced CEO and Chief Business Development Officer with a proven track record of working in the outsourcing/offshoring industry.  A strong sales professional, Matthew has excellent skills in customer relationship management, business process improvement and customer satisfaction.
Prior to 4T4 Consult, Matthew spent 9 years at BPO Sitel before moving to Teleperformance where after a variety of sales and business development roles, he became CEO UK & South Africa.
Matthew is council member of the Global Outsourcing Association UK and was awarded a Bachelor of Arts (BA) degree in Business Administration and Management from the University of Plymouth.

4T4 was launched in 2019 in response to the growing requirement for consumer-focused organisations to optimise customer service standards.  With extensive knowledge in customer service and journey optimisation, the company is able to make a difference quickly to businesses whose revenues have flat-lined, have an increased cost-to-serve, or are in decline.  4T4 offers B2C organisations the benefit of 40 years' collective experience in the business process outsourcing and customer service/contact centre industry to enable and deliver true transformative change.
For additional information on 4T4 Consiult visit their Website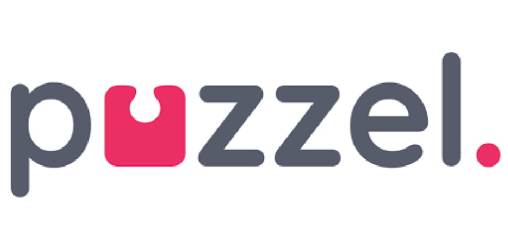 Puzzel is a leading cloud-based contact centre software provider and one of the first pioneers to develop a cloud-based contact centre offering. Today, Puzzel combines its omni-channel technology with artificial intelligence capabilities to provide comprehensive, end-to-end customer interaction solutions in an age of digitisation. The company is headquartered in Oslo, Norway, with offices in six European markets including the U.K.
For additional information on Puzzel view their Company Profile