Watson Fuels have announced the opening of a new Customer Contact Centre in Norwich creating up to 30 new jobs in the area over the next two years.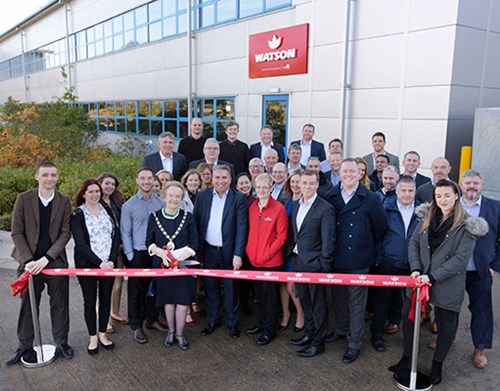 Bob Taylor –Managing Director, Watson Fuels said at the launch 27th November 2018,
"We are very proud to be opening our new Customer Contact Centre in Norwich as it represents the future of Watson Fuels.
Our parent company has made a tremendous commitment to the UK, supporting a programme of investment in new vehicles and depot improvements, and helping us to launch new office locations like this one."
The launch of our Norwich contact centre office represents an important step forward in the overall vision for the future of the Watson business and our three year cycle of investment in the UK across areas of operations, depot infrastructure and customer experience.
Equipped with new VOIP telephony systems and enabled for remote working, the new office allows us to adapt to our seasons and be there for our customers, whatever the weather may bring.
---
 Additional Information
For additional information on Watson Fuels visit their Website