Pindrop, the pioneer in voice security and authentication, have announced in the global Pindrop Voice Intelligence Report 2018 that voice fraud has intensified and is on the up.
Between 2016 and 2017, the overall rate of voice fraud increased by 47 percent, building on last year's 113 percent increase. Over the last four years, the rate of voice fraud has climbed over 350 percent, showing no signs of slowing down.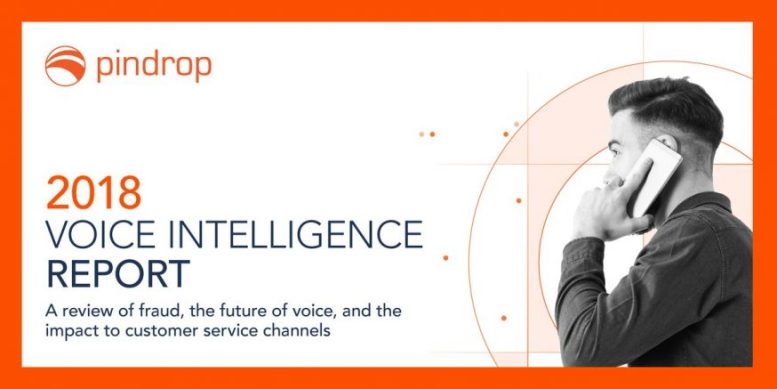 With cybercrime valued as a $1.5 trillion industry, it's unsurprising that the frequency of data leaks has contributed to the problem. It was recently reported that British Airways suffered a data breach that meant around 380,000 card payment details were compromised. While, in the US, as many as 1,300 breaches were tracked last year by the Identity Theft Resource Centre1. Moreover, fraudsters have become highly sophisticated, capitalising on the omni-channel shopping approach. For example, a fraudster may use social engineering to reset a password on a victim's account, then use that reset password to commit online fraud.
Pindrop® Labs recently conducted a forensic investigation in the IVR (Interactive Voice Response) at a fortune 500 company. It concluded that suspicious activity in the IVR is the leading indicator of cross-channel fraud. On average, suspicious IVR activity resulted in a fraudulent transaction attempt 15 days later. For more than 85 percent of fraudulent transactions that originated in the IVR, Pindrop had a 24-hour lead time. This time gap in activity is typical of fraudsters who may be using IVR to verify lists of compromised accounts purchased on the dark web. The intention then may be to fine tune and resell that list (accounts identified as having higher activity are more attractive on the dark web). This activity aids cyber criminals to profit from data breaches without taking the risk of committing fraud.
The most-targeted industries: Insurance, banking and retail
Insurance companies are seeing the most significant increase in voice fraud, rising 36 percent from 2016 to 2017 and 248 percent since 2015. Banks come in a close second with a 20 percent increase in fraud year-on-year and an astonishing 269 percent increase over the last four years. Closely followed by retail which has seen a 15 percent increase and a 134 percent increase over the same four-year period.
Pindrop reported in June this year that business use of voice technology will triple in the next 12 months. However, the 'internet of ears' revolution is set to be the biggest opportunity, as well as the biggest threat to brand security. Pindrop's Voice Intelligence Report 2018 reveals that synthetic voice is probably one of the most exciting, yet, potentially one of the scariest, technology threats to consumer data security. Businesses already use machine learning for device, behaviour, and voice matching. But fraudsters remain slightly ahead—using machine learning to create synthetic speech, spoof Automatic Number Identifications (ANIs) and conduct robocalls to mass attack and spider through an organisation's IVR in order to verify stolen account information.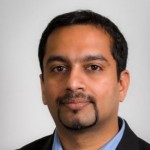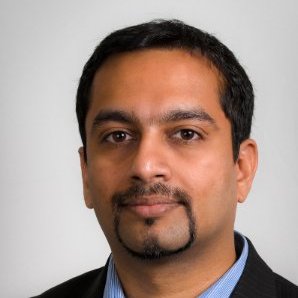 Vijay Balasubramaniyan, CEO and co-founder of Pindrop says:
"A major reason that fraud rates increase is that most organisations struggle to find the right balance of security and customer service. When stronger traditional security measures are put into place, these measures typically impact customer experience—often to an organisation's detriment.
The proliferation of voice technologies will continue to put consumers' security and identity at risk. Currently, fraudsters can easily get around existing authentication methods. But as businesses adopt the latest voice technologies for the majority of customer interactions, there will be a parallel need for top-notch security."

Pindrop® Labs researchers gather and analyse global data from a diverse set of customers and proprietary businesses across several industries each year to identify fraud trends. This year's report comprises of data from 650 million calls from banks, card issuers, insurance companies, government organisations, retailers and other organisations.
To learn more about Pindrop's authentication Click Here
Pindrop® solutions are leading the way to the future of voice by establishing the standard for identity, security and trust for every voice interaction. Pindrop solutions protect some of the biggest banks, insurers, and retailers in the world using patented technology that extracts an unrivaled amount of intelligence from every call and voice encountered. Pindrop solutions help detect fraudsters and authenticate callers, reducing fraud and operational costs, while improving customer experience and protecting brand reputation. Pindrop, a privately held company, headquartered in Atlanta, GA, was founded in 2011 and is venture-backed by Andreessen Horowitz, Citi Ventures, Felicis Ventures, CapitalG, GV, and IVP. For more information, please visit pindrop.com.
For additional information on Pindrop visit their Website