Are You REALLY Black Friday-Ready?
Back Friday is here: it's happening this very Friday.
As with every sales opportunity, competition and noise is rampant, with press articles denouncing it as an American import we could do without, while others publish a list of the best bargains to be had on a seemingly hourly basis.
But ignore all that – the real point for B2C Marketing and Promotions Managers is that customers are streaming through their doors (physical or virtual) as they open, else they risk missing out on one of the major selling windows of the year. Indeed, a lot of Xmas gifts are likely to be snapped up by the determined buyer, as UK consumers have readily embraced the shopping tradition.
As a result, it's estimated that the UK spent £5.8bn over the four days between Black Friday and Cyber Monday last year, an increase of 15% on 2015 (source: VoucherCodes.co.uk and the Centre for Retail Research). Online retailers took approximately £2.8bn of that amount, a figure well up on 2015's £2.3bn, a very healthy 20% uplift that you don't want to miss out on. (And don't forget Black Friday's close relative – Cyber Monday!)
Let's consider what sort of targeted promotions and what technology techniques could help shoppers beat queues, locate your local store, and find the best bargains to ensure you capture the best share you can of sales on this vital shopping day.
Say hello nice and early
An invitation for loyal customers to access deals online (or in-store ahead of time) can make them feel appreciated and relieved by not having to tackle the sales crowds.
So think about a text out to your database. Or even better, how about a Click-and-Collect invitation? Either can bring in that extra Black Friday revenue.
Finding that sales 'gold'
Add in some geo-messaging to promotions. Why? Because now you can add an interactive map into the customer's smartphone, showing the location of the nearest store or outlet with Black Friday deals they might not know about or to locate that last box of this year's must-have Christmas toy or gadget.
Need a little 'nudge'?
Nudge Economics says that indirect suggestion can be a great help in encouraging consumers to perform actions and make that purchase. Why not use this insight to your advantage and send a useful suggestion about your best sales offer to your customers?
Using diarising technology, brands can also drop calendar items direct into a brand follower's mobile. That way, you can make Black Friday and Cyber Monday better for consumers, sending reminders about shop opening hours and promotions on their phone, making it easy to plan their shopping experience.
Extra savings
Finally, a personalised coupon for extra Black Friday savings sent directly to the shopper's phone can get people in the door and spending to maximise your returns during all the commotion of the upcoming shopping weekend.
So try some or even all of these tactics to secure much needed retail uplift on one of the biggest retail peaks of the British calendar.
---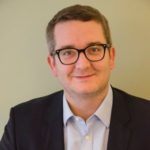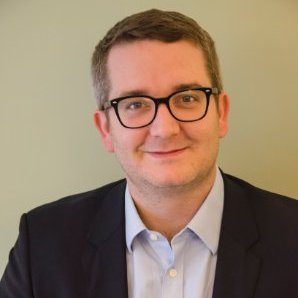 Additional Information
John Duffy is Enterprise Sales Consultant at VoiceSage a specialist in Proactive Customer Engagement solutions that enable more intelligent customer conversations through automated text and Interactive voice messaging
For additional information about VoiceSage's range of range of personalised, proactive Black Friday technologies Click Here or view their Company Profile