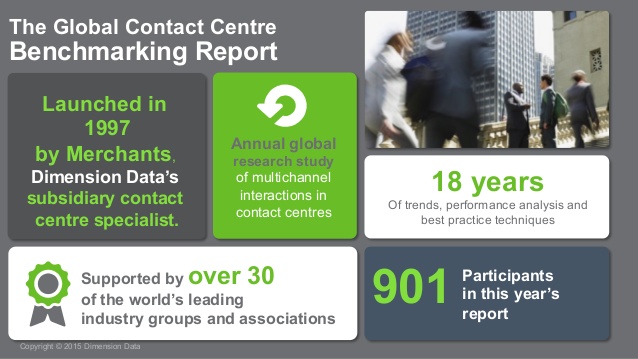 Contact Centre Benchmarking Report by Dimension Data – 2016 Survey Now Open
Take part now to see how your customer experience performance compares to your peers'
Customer experience operations worldwide are invited to take part now in the world's biggest and most influential industry-wide annual benchmarking exercise. The Dimension Data Global Contact Centre Benchmarking Report, first published in 1997, is widely acknowledged as the industry's most authoritative source of information, guidance and insight, and attracts participation from organisations across business and the public sector.
The 2016 survey is open from now until 30 November 2015 and can be accessed and completed online here.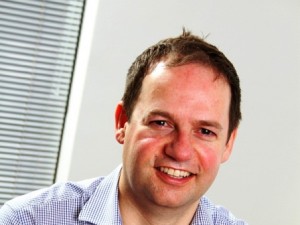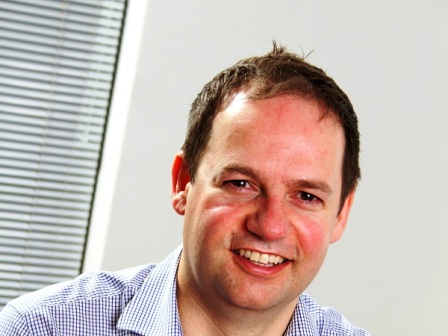 "Participants will steal a march on their competitors by getting early access to the results in March next year," says Andrew McNair, head of Benchmarking for Dimension Data.
"They'll be the first to receive the full report on publication and will have access to an exclusive benchmarking portal, where they can slice and dice the core data to get tailored insights and data. Most importantly, they'll be able to benchmark their organisation's customer experience performance against that of their peers, their competitors and comparator organisations across multiple industry sectors and geographies."
The 2015 Benchmarking Report was the most successful yet, with input from over 900 organisations in 72 countries reporting an accelerating shift to digital across their customer operations and channels. Their input described an contact centre industry that is ambitious for improving customer experience, keenly aware of its potential to create differentiation, but hampered by aging technology and struggling to arrest declining customer satisfaction. The 2016 report will probe these issues more deeply still, provide recommendations towards best practice and investigate how new operational approaches and technology models are transforming the customer experience and the cost of providing it.
Throughout the Benchmarking Report's long history Dimension Data, its clients and survey participants have used it to guide their strategy and inform investment decisions. It is supported by over 30 industry associations worldwide and recognised by contact centre industry analysts as a reliable source of future focused insight. Nancy Jamison, Principal Analyst at Frost and Sullivan applauds the "decades of benchmarking that has enabled Dimension Data to see customer service and engagement trends unfolding in advance."
The 2016 Report will publish early March 2016. "The results will be released first to participants, so get a head start by completing the survey now." says Andrew McNair.
---
Additional Information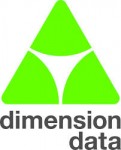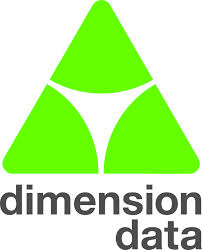 To take part in the Global Contact Centre Benchmarking Report Click Here