When a disaster recovery plan is put into action for a business, it results in important decisions that need to be addressed to ensure business contingency and the continuation of serving your customers.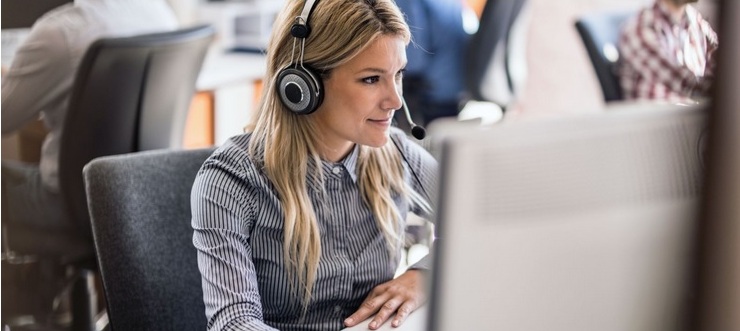 For example, at Conn3ct we are always exploring better ways to ensure that we provide our customers with the best service possible, in the face of any challenges we may encounter along the way. We recently invoked a Business Continuity Plan test where all our staff worked remotely away from our Conn3ct offices, replicating a lock-down scenario from the government. Now, all our staff are working from home without any issues or challenges.
Disaster recovery (DR) may present short-term challenges to your business. While the challenges are similar in both your internal workforce and your customer-facing contact centre, the solutions and technology needs will be subtlety different.
Conn3ct are here to help. Below is our insight into the challenges facing you as a business.
Key Challenges Facing The Contact Centre
 –  Staff may be unable to travel to their usual place of work and need to work from home. This may present technology, process and compliance challenges.
 – This may be coupled with a significant percentage of your agents being ill and unable to work.
 –  The result? With a reduction in agents, your contact centre may struggle to handle normal contactvolumes.
The Solution
In my view, the DR contact centre solution needed is one which: 
 – Can take the load off the remaining agents, e.g. provide virtual agents (such as Lex)
 – Is optimised to allow your agents to work from home with minimal facilities (e.g. browser-based)
 – As it is a DR system, we want to minimise costs when it's not in use.
 – It's not best practice to have your DR platform on the same technology as your production platform.  If you have two different providers, it's more likely at least one will be working.
Your existing contact centre systems will have many of the facilities you need and many of these vendors have attractive offers designed to assist with the coronavirus outbreak.
Even if there are commercial or technical challenges around your existing platform, Conn3ct, with our contact centre technology skills across Genesys, Cisco, Avaya, Amazon and others, are perfectly placed to provide a quick to deploy, robust, capable and cost-effective DR solution.
Example: Allowing agents to work from home via a browser connection + call deflection to virtual agents to reduce call volumes reaching agents
For one of our clients, who use the Genesys PureEngage platform, we have developed a DR contact centre specifically for this contingency based on Amazon Connect technology.
Agents can work from home with a browser and internet connection, the Lex-based virtual agent can handle all simple queries automatically without needing an agent to answer the call. This has significantly reduced call volumes reaching agents allowing them to continue to deliver against KPIs and service levels with fewer agents than normal.
The Amazon cost model on a pure usage basis means the DR system is not costing them any money when it is not being used but then is immediately available and scalable when it is invoked.
Maximise your existing technologies to enable your workforce to seamlessly shift to home working if required
In addition to your customer-facing contact centre, these same scenarios will impact your workforce and you will be looking for solutions that will allow them to communicate, meet and collaborate remotely. Your Unified Communications and 'Teams' technology platforms are ideal for this.
Your existing UC systems will have many of the facilities you need. Conn3ct, with skills across Microsoft, Cisco, Avaya and other UC technologies, is perfectly placed to provide a solution, which is rapid to deploy, practical and cost-effective no matter what tech you have today – we'll find the right technologies for you.
Many vendors have licensing offers to facilitate remote-working and we can certainly leverage these for you to provide a robust, capable and cost-effective DR solution.