5 Tips to taking your contact centre or organisation virtual for long-term flexible working
Nigel Dunn, Managing Director EMEA North at Jabra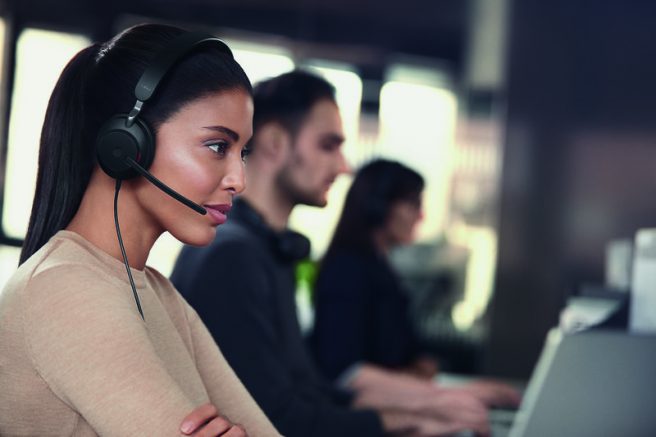 Having formed new habits around remote work, many of us have settled into new routines and habits, adjusting to the shift and integrating this new way of working into our lives. But, bigger organisational processes might have been missed in the scramble to equip teams with the day-to-day tools needed to maintain business continuity. A lot of new ways of working were deployed in rapid response, but to truly maximise the benefits of long-term flexible working, organisations must focus on bigger change management.
So, here are five tips to effectively setting your organisation up for long term remote or flexible working.
 1. Make sure you have a fully virtual and digital workspace
Most businesses were already on a digital transformation, deploying cloud and unified communicatio ns systems before being forced into home working. But, for many companies, these were intended as office-based digital platforms, rather than fully fledged virtual communication and collaboration tools. With this in mind, take a census on user needs, streamline your platforms and designate productivity, meeting, and collaboration applications. Siloed adoption can lead to knowledge loss via miscommunication, and slower business pace.
With a cloud foundation in place and a closely monitored network, make sure that teams can access shared files and storage, as well as workflow management tools. In addition to having software and digital platforms, make sure your employees have professional audio and video hardware to connect with their colleagues, and that these endpoints can be easily managed, monitored for issues, and updated by IT teams remotely.
 2. Convert your knowledge and information 
A lot of social, cultural, and organisational sets of information are implicit, or learned in the corridors of a business. When your organisation goes remote, whether you're onboarding new employees, or setting the standards and expectations of remote working, this information needs to be written and shared.
Create a guide to these social codes that covers all employees. With your HR functions, plan out clear results-based expectations of performance measures for remote workers, and what the behavioural norms and expectations are between home and office working, against which employees can work and be measured.
 3. Scale up your communications
A downside to working from home is the loss of watercooler moments and spontaneous interactions, including non-verbal communication that takes place in the office. Because all meeting time is scheduled, we lose these more organic types of conversations.
Managers should set up more frequent feedback loops, daily team stand-ups, and specific check-ins to make sure that each individual is well adjusted. Leadership should also demonstrate these behaviours to reinforce the new ways of working. As you rely on UC platforms for all communication, set the standards with these tools on how they should be used.
 4. Accelerate organisational trust
Stephen Covey captured the importance of trust in organisations: "trust always affects two outcomes – speed and cost. When trust goes down, speed will also go down and costs will go up. When trust goes up, speed will also go up and costs will go down." Trust naturally goes down, or is more challenging to foster in distributed teams, but there are ways to nurture this and ensure it is healthy in the long term.
Managers need to make sure that they are transparent, avoid micromanaging and focus on output over time. Open your calendars, so that people can see when you're free and available to speak. Advocate social interactions, and task people with creating fun ways to spend time together. These non-work interactions will build trust and deliver returns by accelerating the pace of project teamwork.
 5. Champion user adoption
When technology was a supporting function to in-office work, the effects of poor adoption weren't necessarily felt. But, with most organisations likely to have deployed at least one new software or hardware solution in response the Covid-19 work changes, user adoption is incredibly important, especially with remote work. Simply implementing a new technology for remote working isn't enough to guarantee that it will end up being used, or used correctly.
Make sure you have strong internal communication in place, to help drive adoption. Consider organising lunch-and-learn days, or develop more extensive virtual training programmes and modules. Start by explaining why you're making this change, before moving into how, so that your end-users truly understand the benefits for them and the business. You can also identify departmental influencers or evangelists to champion the platform and be an official expert and source.
Jabra has been championing new ways of working for years, and we know the benefits and return on investment of successfully adopting new tools and technology to support flexible working. Now, more than ever, organisations need new tools and cultural practices to operate in times of flexible working and distributed teams. Having a robust plan in place to encourage a change in culture around flexible working is key to its success. With these five steps in place, you'll start to see the productivity benefits of your new ways of working in no time.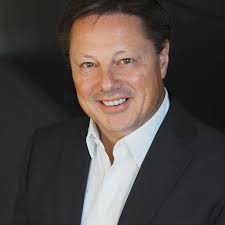 Nigel Dunn is Managing Director EMEA North at Jabra.
aph Caption: Jabra EMEA Head of Distribution, Dave Marshall 'Before' and 'After'.
Jabra is a leader in engineering communications and sound solutions – innovating to empower both consumers and businesses.
Proudly part of the GN Group, we are committed to letting people hear more, do more, and be more than they ever thought possible.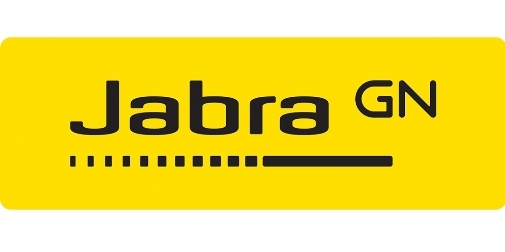 Through sound, we help transform lives. Jabra engineering excellence leads the way, building on 150 years of pioneering work. This allows us to create integrated headsets and communications tools that help professionals work more productively; and wireless headphones and earbuds that let consumers better enjoy calls, music, and media. Jabra employs close to 1,100 people worldwide, and reported annual revenue of DKK 4bn in 2017. The GN Group, founded in 1869, operates in 100 countries and delivers innovation, reliability, and ease of use. Today, GN employs more than 5,500 people, and is Nasdaq Copenhagen listed.
For additional information on Jabra view their Company Profile