Choosing the right customer service channels for your contact centre
There are many channels you can use to serve and support your customers. So which channels are right for you?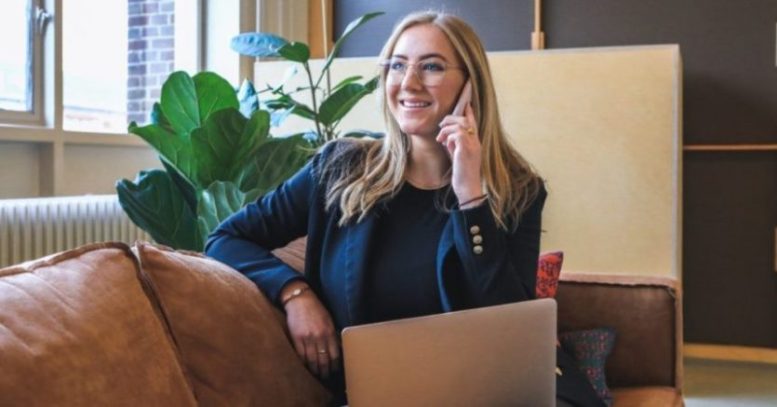 Today's customers want fast and effective service across all channels, but not all channels may suit your business and budget. If so, take a look at each channel carefully and consider which mix will deliver the most bang for your buck.
Remember, the key to delivering successful omnichannel customer service is not stretching your team across every channel possible, but providing exceptional, memorable service on the channels that are most relevant and convenient for your customers.
To get you started, let's take a look at the big five customer service channels in more detail.
Voice
Voice is one of the most popular channels for customer service – and it's easy to see why. Live telephone service allows your customers to explain their situation in detail and get support in real-time. It is especially useful for complex requests, where they may need to ask or answer multiple questions and discuss issues in depth. It is also an effective channel for sensitive queries, where they may have to verify their identity and provide personal details about themselves.
Its greatest strength, however, is its human connection. In an increasingly digital and automated world, this can set you apart from your competitors and help you build stronger relationships with your customers. Voice offers a valuable opportunity to get to know your consumers and engage in conversations with them to learn more about their wants, aspirations and needs.
But voice can be a costly customer service channel to run. It requires investing in the right infrastructure and agents who need to be trained and managed. Agents can also only focus on one enquiry at a time, which can lead to long queues and wait times during busy periods.
In short:
» Voice offers your customers a human connection
» You can learn more about your customers and build stronger relationships
» It is most effective for complex and sensitive enquiries
» While costly, you can boost efficiency with IVR, softphones and switchboards
» Offering your customers a callback service can help shorten queues and wait times
Email
Email offers a quick and easy way to get in touch with your business. For customers, it takes very little time and effort to type out a request or enquiry, attach any relevant documents, and click send. Emails can be sent at any time, be enriched and contextualised with images and web links, and leave a clear, digital paper trail that both you and your customers can refer back to.
But emails do not facilitate real-time, two-way conversations. While simple customer enquiries can be answered in minutes, more complex enquiries can take days or even weeks to resolve if they require an extended back and forth. Companies can reduce response times by using templated and automated messages, but this may also come at a cost to personalisation. According to ContactBabel's 2020-21 UK Contact Centre Decision-Maker's Guide, which is based on surveys with 233 UK organisations and more than 1,000 interviews with consumers, approximately 12 per cent of email enquiries can be answered in less than one hour, with 56 per cent able to be answered on the same working day, and 7 per cent taking more than five days to resolve.
In short:
» Emails are very convenient, as they can be read and sent at any time, including outside office hours
» Emails leave a useful paper trail and can easily be forwarded on to colleagues for input or advice
» Customers can attach images, documents and web links to help contextualise their request or query
» Complex enquiries can, however, take a long time to resolve if they require multiple replies
» To boost efficiency, repetitive interactions can be templated and automated
Web chat
While still relatively new on the scene, web chat is fast becoming one of the most attractive customer service channels. According to ContactBabel's Decision-Maker's Guide, 57 per cent of UK contact centres currently offer a web chat service, while another 27 per cent are planning to implement a solution within the next 12 months.
Web chat offers your customers instant, live access to your service or sales team as they browse your website. It is typically used to ask simple questions about your products or services, with most enquiries able to be answered in under five minutes. Companies can choose to take a reactive approach, waiting for customers to initiate contact, or a proactive approach, actively prompting customers to start conversations and offering personalised advice based on their browsing behaviour.
Web chat is cheaper to run than voice or email, and is more efficient with multiple sessions able to handled at once. Web chat services can also be heavily automated to assist customers without the need for live agents. However, automated web chats can feel impersonal to some users and frustrating if they're unable to resolve enquiries effectively.
In short:
» Web chat is one of the fastest growing customer service channels
» Chat sessions can be automated or manned by your service or sales team
» They are cost-effective, with multiple sessions able to be handled at once
» They can also be fully automated, although this can be frustrating for some users
» Web chats can be configured to suit your business brand, tone of voice, service strategy and opening hours
Social Media
Social media enables you to connect and engage with your customers on the platforms they know, love and use every day. If used well, social media can help you build communities of loyal customers who will follow, recommend and amplify your brand. But beware – any mistakes, slip-ups and slow response times will be visible for all to see and can attract negative attention for your brand.
Due to the high-profile nature of social media, many businesses employ a specialist social media team to handle interactions on Facebook, Twitter, Instagram and other platforms. Customers typically expect swift replies and can grow frustrated if response times drag on too long. Sixty-one per cent of contact centres surveyed in ContactBabel's 2020-21 Decision-Maker's Guide said they aimed to resolve issues in under two hours, while 38 per cent aimed to resolve enquiries in under 60 minutes.
If you would prefer to answer enquiries in private, you can ask your customers to private message you. However, public responses can be a useful self-service resource for others who may have the same question.
In short:
» Social media can help you build closer relationships with your customers
» Your public responses have the potential to help other customers who may have the same question
» Mistakes and slow response times will be public and can attract negative attention for your brand
» SLAs can be challenging, as customers expect speedy replies ideally in under two hours
» While social media interactions are cheap, costs can increase with specialty staff
SMS
More than three billion people own smartphones across the world and open rates for SMS messages are around 98 per cent – almost five times higher than email. This makes SMS a powerful customer service channel that's both convenient for customers and effective for businesses.
SMS is most effective for short pieces of content, such as updates and reminders. But SMS is also an effective channel for customer satisfaction surveys and campaign messages alerting consumers to new sales or promotions. However, mobile phones are very personal devices and unsolicited messages can sometimes feel like an intrusion, so it's important for brands to focus only on what will be useful and actionable for customers. Companies must also be careful to follow text messaging laws and best practices, for example giving customers a clear way to opt-out.
In short:
» SMS enables you to deliver fast service straight to your customers' phones
» Customers are highly likely to open and read your message
» SMS is an effective channel for updates, reminders and customer satisfaction surveys
» Companies should only send SMS messages that are useful or actionable for customers
» You must abide by text messaging laws
Designing your omnichannel customer service strategy
Choosing the right mix of channels to serve and support your customers will pay dividends to your brand. You'll save time, money and effort focusing on the channels that matter most to your consumers and deliver the best results.
For more information on the channels we offer, check out our cloud contact centre solutions by Clicking Here
be joined by such an influential and expert panel of speakers and to welcome contact centre and customer experience professionals to share their knowledge and discuss the changing role of the contact centre at this year's Get Connected," he added.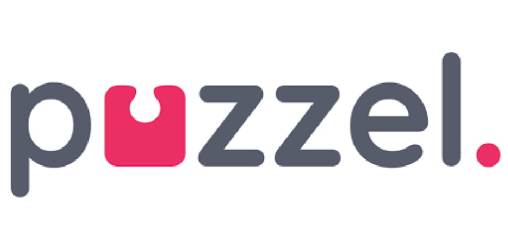 Puzzel is the leading European Contact Centre as a Service (CCaaS) provider. Its award-winning Customer Service Platform consists of three fully integrated, cloud-based solutions, including an omnichannel and AI-enabled Contact Centre, advanced email and Ticketing and Workforce Management, which are easy to use, quick to set-up and scalable for contact centres of all sizes. Customers can also customise the platform with dozens of third-party integrations available through the Puzzel Marketplace. Puzzel was recognised as a Challenger in the 2019 Gartner Magic Quadrant report for Contact Centre as a Service in Western Europe and ranked in the top three European CCaaS providers for 2020 by Frost & Sullivan. Based in Norway, and with offices across Scandinavia, Europe, the UK and Asia, Puzzel works with more than 900 customers across 40 different countries, helping them to achieve success beyond voice, connected experiences and deeper employee engagement.
For additional information on Puzzel view their Company Profile