Is doing a Haka all it takes to be a winning team? Alan Dickie Transformation Director at Capita Customer Management suggests that you can
The Rugby World Cup came to a climatic end at the end of October with the deserved winners New Zealand proving too strong for an Australian team full of fight.
The All Blacks finally made their way home back to New Zealand and they were greeted with a hero's welcome – ground staff at the airport doing possibly the most famous signature team dance in the world – the Haka!
In the post-match analysis much praise was handed to displays of individual brilliance, notably Dan Carter rounding off a distinguished career with a man of the match performance. The question was asked "How do you create a winning team? What makes them unbeatable?"
This got me thinking about what it takes to create and build a world class team and can we take any tips from the All Blacks and transfer it to create world class customer contact centre teams? A few thoughts:
1.       Get to know the rest of the team
 "When you are surrounded by guys saying give to me I'll do it, give it to me I'll do and I'll do it damn well; what you have then is a team best prepared to win." Johnny Wilkinson
Having a team who know what their individual roles and responsibilities is of course key, however equally important is having an understanding of how each other's roles work. In the customer service world what customers are crying out for is a joined up experience, across channel and across departments. 'That isn't my role' or 'I'll just have to pass you to that department' just doesn't cut it especially when resolving service issues (being passed round the IVR).
Cross training is key to getting on top if this, as is having the correct systems in place to give advisors the information they need to pick up any customer service queries with confidence; however far removed from their expertise.
2.       Leadership
It takes great leadership to build great teams, leaders who are not afraid to make potentially difficult decisions to get the right outcome for the good of the team and are able to establish high standards of performance and understand others strengths and get them excited about working with each other. Every organisation and team should create a 'Leadership Signature'. For instance, there is a well-known organisation that allows the customer service advisors to park closest to the building as they need to be ready to serve the customers. The Execs who visit infrequently should be made to walk the longest distance from the car park! – Leaders succeed, who take a stand and create a culture around what is important for their business and people, not always for them personally.
3.       Be Proactive with Feedback
The contact centre environment is unique in that every interaction is an opportunity for the business to obtain feedback; direct from the end consumer at the point they need your services. Of course much of this feedback is unstructured, hard to capture and difficult to analyse/action at the point it is most needed. The correct feedback tools, processes and analytics tools along with skill set to provide usable insight can start the process of continual improvement, driving out inefficiencies   and customer pain points.
Feeding back these improvements to the wider business as well as customers will only enhance your reputation as truly customer centric
4.       Acknowledge and Reward
Being genuine in giving recognition and respect goes a long way towards building loyalty and trust.  It organically ignites extra effort! Team leaders & contact centre managers taking the time to recognise a job well done is often all it takes, measuring performance & customer satisfaction is often where the difficulty comes in an environment so dependent on servicing high volume. Innovation is often a remedy for this. Teams who recognise all levels of contribution tend to be the highest performing because it doesn't just enable the best to constantly be rewarded, there are other opportunities to get acknowledgement
5.       Always Celebrate Success
Often those delivering brilliance think this is all in a day's work. Recently over 300 employees at Capita Customer Management were peer nominated for a capita hero award; most of which probably thought they were just doing their job. Success is short lived and needs to be celebrated at every opportunity.
Back to the original point about individual brilliance, moments of customer service brilliance will always be a part of any great customer service delivery, but these are best cultivated when you have a great team around you; all motivated towards the same goal, doing their job with excellence….. And as Dan Carter did…. Taking your moment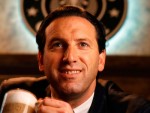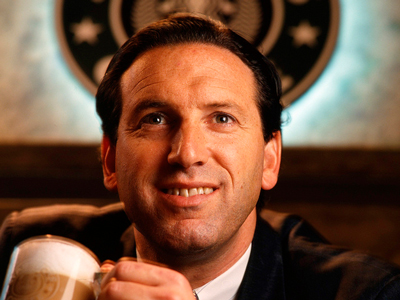 "Customer Experiences happen in the moment, and these moments happen every day, every hour of operation, in every channel. In all of these moments, an employee can make or break a Customer Experience."
Starbucks CEO Howard Schultz
---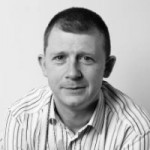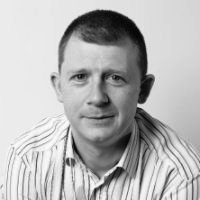 Additional information
Alan Dickie is Transformation Director at Capita Customer Management