CallScripter Rebrands As Awaken Intelligence
An enhanced product portfolio transforms CallScripter to become Awaken Intelligence
– Awaken Intelligence provides innovative technologies tailored for Contact Centres


CallScripter Limited announces a new identity: Awaken Intelligence, a result of Executive Chairman and Owner, Chris Robinson, selling outsourcer The Yonder Digital Group, and retaining CallScripter, to focus exclusively on technology solutions for contact centres.
Building on the solid foundation of the team's expertise in software sales, new and emerging technologies, as well as significant operational and technical contact centre specialism, Awaken leverages this experience in delivering contact centre solutions to thousands of seats worldwide across a new, complimentary and innovative solution set. Awaken Intelligence enable companies to revolutionise internal processes and overall customer experience.
As businesses' increasingly look to enhance their customer experience and brand loyalty whilst driving revenue, Awaken are committed to providing robust, market leading solutions to enable this goal. Awaken solutions have been crafted by contact centre people, for contact centre people, applying years of operational experience running complex services. Having identified early on that appropriate solutions were either not available, or not tailored for contact centres, Awaken decided to change this, building on the global success of the CallScripter platform.
Awaken solutions analyse every interaction to uncover and leverage the big data owned by contact centres, as well as enabling access to market leading solutions such as; Behavioural-Emotional Conversational Analytics, Translation as a Service, Business Insight, Machine Learning and Artificial Intelligence models for proactive customer service, as well as the rebranded call-scripting application for process refinement. Awaken boast a global customer base as well as extensive experience in customer service, enterprise software sales and technical development. Awaken help companies analyse every interaction to understand the true voice of their customer.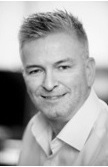 Chris Robinson, Awaken Intelligence, comments:
"By rebranding we are affirming our commitment as a technology company to offer best in class solutions to the contact centre industry. Evolving beyond a single solution scripting company and offering additional and complimentary technologies we empower our clients to really understand the voice of their customers, whilst driving real business results.
Our combination of extensive contact centre experience combined with developing and delivering state of the art technologies puts us in a unique position to provide solutions that ultimately enhance the customer experience of our clients whilst delivering real efficiencies, increasing customer experience and driving maximum ROI."
---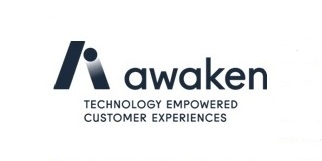 Additional Information
Awaken Intelligence is a software company focused on complimentary smart solutions specific to contact centres, leveraging the latest technologies.
For additional information on Awaken Intelligence visit their Website