Selecting Agent Management Solution: Ask the Right Questions – New Report to download from Calabrio

Changing work patterns in contact centres are driving a reassessment of the tools and processes used to manage agents.  Organisations are seeking enhanced solutions to handle:
 – Hybrid working
 – Increased customer demand
 – Employee churn
Selecting the right systems and tools to engage and manage your customer service reps is vital, however, this is not an activity that is undertaken regularly.  Technology options evolve so rapidly that the criteria used in previous selection processes are often outdated and not fit for purpose.
Independent analyst Ventana Research's agent management report outlines how to help structure your selection process (RFP) to ensure success.  It equally evaluates the top 18 vendors in the space based on the 7 key criteria across product and customer experience, e.g., Capability, Usability, Manageability, and names Calabrio as an Exemplary Vendor of Agent Management solutions.
Additional Information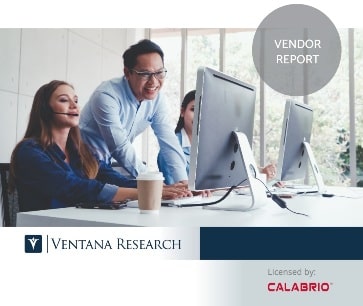 To find out how to ask the right questions to select the best agent management solution download the report by Clicking Here
Calabrio is the customer experience intelligence company that empowers organisations to enrich human interactions. Through AI-driven analytics, Calabrio uncovers customer behaviour and sentiment and derives compelling insights from the contact centre. Organisations choose Calabrio for its ability to understand customer needs and the overall experience it provides, from implementation to ongoing support.
For additional information on Calabrio view their Company Profile