Calabrio Awarded Workforce Innovation of the Year at Customer Contact Week Excellence Awards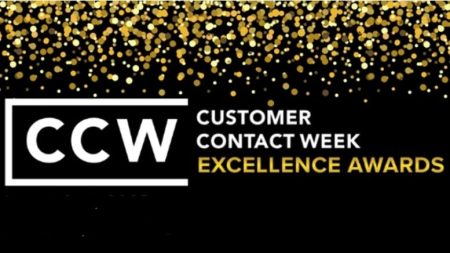 Calabrio, the workforce performance company, is proud to announce it has been awarded Workforce Innovation of the Year at the 2023 Customer Contact Week (CCW) Excellence Awards.
The CCW Excellence Awards recognize the most innovative companies and top-performing executives for their extraordinary contributions to the customer contact profession. Calabrio is honoured to be recognised for empowering frontline staff, unravelling complexity, and driving impact through customer experience.
Calabrio ONE seamlessly unifies workforce optimisation, agent engagement, and business intelligence solutions into the only enterprise-grade, true-cloud workforce performance suite. The power of Calabrio ONE supercharges employee potential, enhances customer loyalty, and boosts profitability like never before.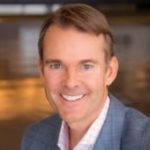 Kevin Jones, Chief Executive Officer, Calabrio, commented,
"At Calabrio, we're committed to blazing a trail with solutions that elevate our customers' business operations," s "This prestigious accolade not only recognises our relentless pursuit of customer-centric innovation, it also validates our long-term mission to empower contact centres as brand guardians."
Calabrio ONE stands head and shoulders above the competition, driven by three key differentiators that redefine industry standards:
» Seamless Integration of Workforce Performance Solutions: In a world where siloed data and solutions lead to operational nightmares, Calabrio takes a different path with its fully integrated suite for enhanced visibility of workforce management (WFM), quality management (QM), analytics, and data management. By unlocking the full potential of a properly integrated workforce performance suite, organisations gain unparalleled operational insights, enabling data-driven decisions that lead to achieving more and regretting less.
» Agent Empowerment and Scheduling: Grant is Calabrio ONE's AI-enabled virtual assistant who has revolutionised scheduling for agents and managers alike. Grant liberates agents from mundane tasks empowering them to maximise their time. In 2022, Grant's assistance resulted in a staggering 23.7 years' worth of time savings for customers. By leveraging commercial integrations with OpenAI, contact centres are finding new ways to use generative AI to maximise the agent experience and boost overall performance.
» Support for Hybrid Operations: The modern workforce demands flexibility and autonomy, irrespective of organisation size. Calabrio leads the charge by placing employees firmly in the driver's seat, merging cutting-edge technology with innovative design to amplify job satisfaction and performance, regardless of location. By providing agents with the flexibility they desire, organisations enhance productivity and mitigate the risk of turnover, ultimately saving time and resources.
"We are honoured to win this distinguished award. It truly shows what great collaboration and ambition can achieve. I'd like to extend my appreciation to the entire Calabrio team for empowering our success and delivering recognised innovation for contact centres around the globe," Jones added.
"The unwavering dedication, expertise, and passion of Calabrio employees is the cornerstone for providing exceptional solutions to our valued customers."

Calabrio is a trusted ally to leading brands. The digital foundation of a customer-centric contact centre, the Calabrio ONE workforce performance suite helps enrich and understand human interactions, empowering your contact centre as a brand guardian. We maximize agent performance, exceed customer expectations, and boost workforce efficiency using connected data, AI-fuelled analytics, automated workforce management, and personalised coaching. Only Calabrio ONE unites workforce optimisation (WFO), agent engagement, and business intelligence solutions into a true-cloud, fully integrated suite that adapts to your business.
For additional information on Calabrio view their Company Profile