A new study from Aspect Software found that the top customer service frustration for consumers today is having to repeat themselves multiple times to multiple people via multiple channels
Rise in consumer preference for mobile and self-service interaction driving need for greater channel interconnectivity;
– Aspect study shows top customer service frustration for consumers is having to repeat themselves multiple times to multiple people via multiple channels;
– Context Cookies" enables personalized service and allows customers to pick up an incomplete service transaction at a different time, on a different channel.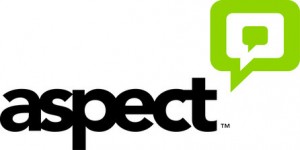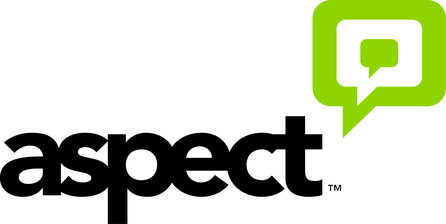 A new study from Aspect Software found that the top customer service frustration for consumers today is having to repeat themselves multiple times to multiple people via multiple channels – ahead of being transferred and ahead of not getting any issue resolution at all. To help companies address this growing pain point, Aspect, a leading provider of fully-integrated customer interaction management, workforce optimisation, back-office and award-winning cloud solutions, today announced Aspect Experience Continuity™, an intelligent customer interaction platform that provides context and continuity when moving from self-service to live-service, switching between channels, or when switching between proactive outbound communication and inbound service inquiries.
With the flexibility and nearly unlimited mobility brought on by smartphones, consumers around the world have taken to find issue resolution to business questions by themselves, on the go, and whenever they want instead of relying on the constraints of call centre business hours. In fact a recent Aspect consumer survey found that nearly all (96%) of the consumers surveyed said when contacting customer service about the same issue, they should be able to pick up where they last left off, regardless of channel. Aspect Experience Continuity addresses this growing trend and allows consumers to do so in a connected environment.
As an example, consider an exchange about a policy claim between a customer and their insurance company. The customer makes a call outside of business hours and interacts with the IVR, inquiring about a claim, but doesn't get all the answers they want from the automated system. The Continuity Server stores data about this interaction so the next day the insurance company takes action based on this information and calls the customer back, asking them if they'd like to pick up where the IVR conversation had left off.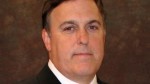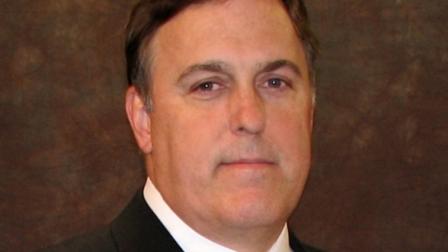 Spence Mallder, Chief Technology Officer and General Manager WFO, Aspect, said,
."With the proliferation of available customer care channels in this age of pervasive mobile computing, a smooth handover between channels such as mobile app, IVR, or Website, or when switching from self-service to live-service, is more crucial than ever to providing excellent customer service," 
"We call it Experience Continuity. By storing Context Cookies in our Continuity Server during the customer journey, customers can experience continuity when attempting to complete an interrupted transaction either at a later time, or on a different channel. If executed effectively, it significantly reduces the age-old complaint of customers having to repeat themselves."
Any customer service engagement, whether with an agent or through self-service, if done in isolation from a customer's interaction history or live-service engagement, can create consumer frustration. Connected and contextually-linked service gives customers quick and convenient access to information when needed, and can also provide quick ROI for businesses that can focus their contact centre staff on more elaborate inquiries and customer retention efforts. But while consumers will continue to reach out for human help for moderate and complex account inquiries or technical troubleshooting, they'll also expect the agent to have the self-service interaction history available to prevent repetition. In the same survey mentioned above, 82 percent of consumers said they prefer using self-service to resolve simple customer service issues but 86 percent prefer agent consultation to resolve more complex customer service issues.
To create an ideal omni-channel experience, where customers can pick up an interaction where they left off, regardless of channel, companies need a defined "exit strategy" for customers transitioning from self-service to agent-assisted service. The customer interaction trail that provides channel-agnostic context to the agent is central to a seamless customer service experience.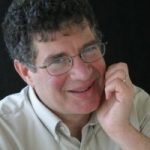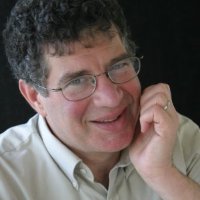 Dan Miller, lead analyst at Opus Research, explains
"Our research shows that customers, on average, use more than four different self-service or live-assist channels in order to complete their e-commerce tasks,"
"Rapid recognition of each customer's intent within the context of an ongoing conversation shortens each step, promotes loyalty and creates a more pleasing experience for both customers and their selected agent. Opus Research calls it 'Intelligent Assistance'."
The Experience Continuity platform is included in the upcoming release of Aspect CXP 14.1.
---
Additional Information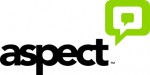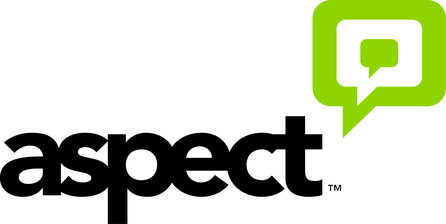 Aspect's fully-integrated solution unifies the three most important facets of modern customer engagement strategy: customer interaction management, workforce optimisation, and back-office. Through a full suite of cloud, hosted and hybrid deployment options, we help the world's most demanding contact centres and back offices seamlessly align their people, processes and touch points to deliver remarkable customer experiences.
For additional information see Aspect Software's Website or Company Profile