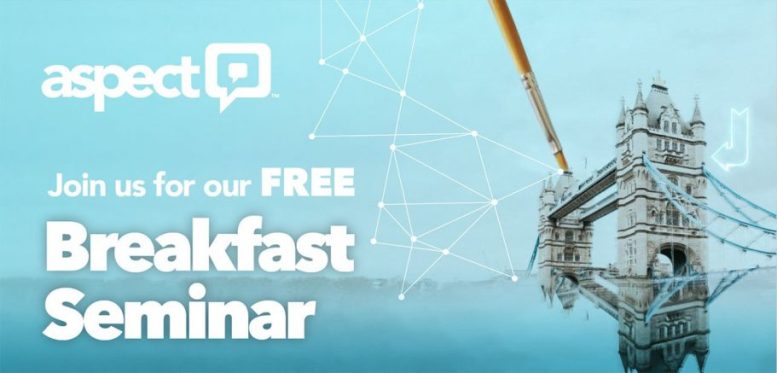 9.00 – 11.00am
Wednesday 10th October 2018
Tower Bridge, 193 Tower Bridge Road, London, SE1 2UP
Join our 'Transforming your Contact Centre' Seminar
Join Aspect for this free breakfast seminar on Wednesday 10th October at 8:30am as contact centre experts reveal the tools and best practice ideas to turn your contact centre into a customer engagement centre.
Hear key talks from Ann-Marie Stagg (CEO at CCMA) and Dave Vernon (Senior Solutions Consultant at Aspect) on Customer Engagement Trends and Transforming your Call Centre.
You're invited to come together with like-minded organisations to learn the tools and best practices. Register today.
Registration begins at 8:30am and the event lasts until 11.00am.
---
Additional Information
To register for this event Click Here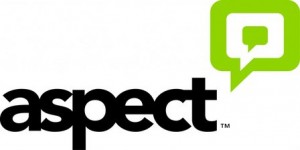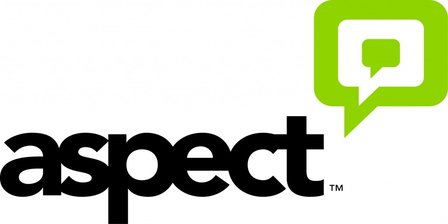 Aspect helps enterprises break down the walls between people, processes, systems and data sources, empowering organisations to unite around the customer journey. Our customer engagement centre offers native interaction management, workforce optimisation and self-service capabilities that drive dynamic, conversational interactions and create a truly frictionless omni-channel customer experience. Leveraging all the benefits of the cloud and over 40 years of industry ingenuity, Aspect conveniently and easily connects questions to answers while helping enterprises keep service levels high and operational costs contained.
For additional information on Aspect visit their Website or view their Company Profile