Leading retailer Asda joins forces with Infobip to become largest RCS traffic sender in the UK via their contact centre

I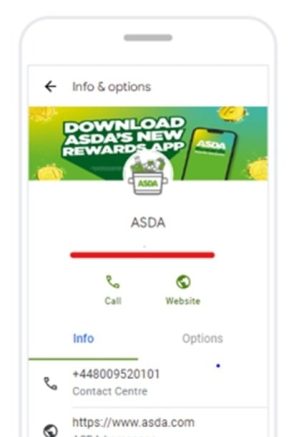 nfobip, the global cloud communications platform, has partnered with leading British retailer Asda to support its customer communications for grocery and online orders teams by launching the largest RCS (Rich Communication Services) business messaging traffic in the UK.
The new initiative will help to support messaging across the full online customer journey, including order confirmation, delivery times and substitutions.
The roll-out has made Asda the first major UK grocer to launch RCS business messaging in the UK.
Heralded as the next generation of SMS, RCS business messaging brings a mobile app's rich functionality into the messaging platform.
This will now enable Asda to provide rich media experiences to its customers via a channel they trust – the native messages app – with no additional installation or downloading.
The messages showcase Asda's logo, brand name, and links, giving customers peace of mind knowing they can trust the sender.
The collaboration between Infobip and Asda increases brand awareness through logos and promotion for Asda Rewards App; and increases security as the sender is verified by operators.
Asda's traffic has made it the largest branded messaging/RCS brand in the UK.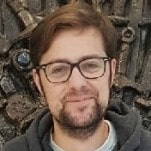 Martin Coates, Comms Product Manager from Asda, commenting on the new initiative said,
"Ensuring our customers receive exceptional customer service is a key focus for us and we're excited to be the first retailer to offer this innovation to customers. The idea is that that by providing customers with that additional peace of mind, we'll boost customer engagement and reduce the number of failed deliveries."
"Infobip's CX workshop helped us identify how to improve Asda's entire customer journey through automation, AI, rich conversational communication, and a customer-first approach, which has led to this first step into RCS business messaging."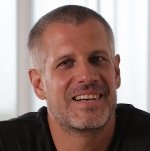 Krešo Žmak, VP Products, Infobip, commented,
"Asda is now the first UK grocer to stand out from the competition in this way, elevating its customer engagement and attracting higher engagement rates. "
"The next generation of messaging is here, and it is set to provide consumers the features and functionality they look for in chat apps, in the comfortable confines of their mobile device's native messaging platform, and from branded and verified sender they can trust."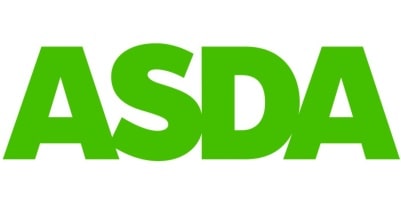 Asda was founded in 1965 through the merger of the Asquith family grocery business with the Associated Dairies company and its name is derived from this merger.
Headquartered in Leeds, Asda is the UK's third-largest supermarket by market share, employing more than 140,000 colleagues and serving over 18m customers every week in its 633 stores and online via www.ASDA.com. Its George clothing division, which launched in 1989 and is based in Leicestershire, is the UK's second-largest clothing retailer by volume.
In October 2020, Asda was acquired from Walmart by the Issa brothers and TDR Capital.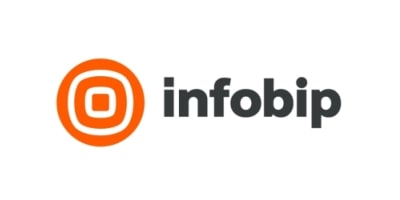 Infobip is a global cloud communications platform that enables businesses to build connected experiences across all stages of the customer journey.
Accessed through a single platform, Infobip's omnichannel engagement, identity, user authentication and contact centre solutions help businesses and partners overcome the complexity of consumer communications to grow business and increase loyalty.
With over a decade of industry experience, Infobip has expanded to 70+ offices worldwide. It offers natively built technology with the capacity to reach over seven billion mobile devices and 'things' in 6 continents connected directly to over 700 telecom networks.
Infobip was established in 2006 and is led by its co-founders, CEO Silvio Kutić, Roberto Kutić and Izabel Jelenić.
For additional information on Infobip view their Company Profile