Why AI will bring about job enabling, not job killing in the contact centre according to Jason Roos, CEO and Founder of Cirrus Response 
Artificial intelligence (AI) has been around since 1950 when British computer scientist Alan Turing proposed the 'Imitation Game' to assess whether a computer could fool humans into thinking they were communicating with another human.
Since then, AI forms the basis of many computer systems used to handle tasks such as voice recognition, translation, piloting driverless cars and even controlling robots that automate chores in homes and factories.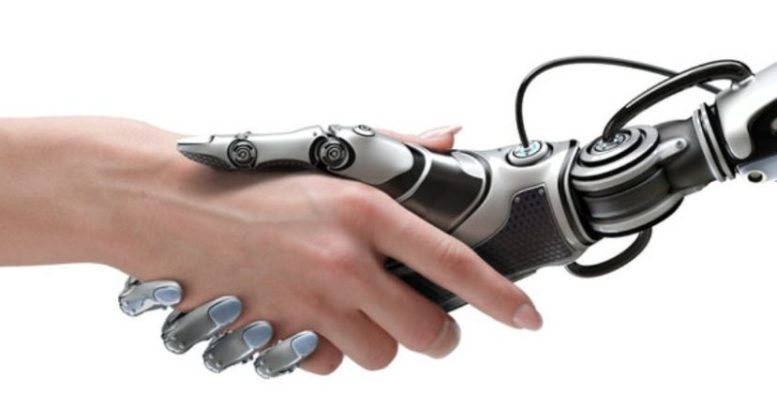 In the early 2000s when AI was first introduced, there were concerns that it would replace people in their roles as contact centre agents. The futuristic technology sparked creative minds to conjure up images, stories and even films of AI robots taking over, and this led to genuine concerns in the job market too. AI is far from taking over jobs. Instead, it's helping to aid and upgrade them, reducing time and costs of operation.
We surveyed 250 contact centre agents in 2021 to understand more about how technology like AI empowers agents to deliver upon omnichannel strategies in a post-Covid world.
The overwhelming majority (94%) of contact centre agents in our study said they felt that AI supports them in their roles and were positive about the role that AI will play in the future of contact centres.
The rise of automation has followed in AI's footsteps, but interestingly employees have quickly understood it will help them in their daily work if they adopt it and learn to get the most out of it. In our personal lives, convenience has become king and the contact centre was one of the earliest adopters of these job-enhancing technologies to align to that reality. Contact centre agents actively want technology because it means their jobs will be less repetitive, and more engaging, less mundane and more dynamic.
AI will enable true omnichannel
As we continue to navigate the pandemic, contact centres are seeking new technology to support their agents in handling huge increases in customer enquiries. Remote working arrangements overwhelmed customer agents at the start of the pandemic and many contact centres adopted AI as an effective way to handle customer contact effectively at scale.
The potential for AI in contact centres is vast and has benefits for both customers and agents. It seamlessly gives customers the right information they need at the right time with self-service options, eliminating the need for a call to customer service. It offers agents more information to handle complex issues that self-service isn't able to resolve.
AI software has been developed so that it can analyse calls and decipher their impact on the customer, such as how the issue was resolved, whether the customer's loyalty will increase in the future as a result of the call and what could have been done to help smooth the situation if the customer gets angry or upset. It is also being used to help predict customer behaviour on the phone and to provide recommendations to agents on how best to deal with the issue.
Where its implementation has seen real value is handling the huge amounts of data contact centres deal with every day. We are creating more data now than ever before and businesses receive, process, and store an enormous amount of data daily – even smaller companies. AI is able to handle this big data faster and more accurately than humans and through machine learning, data can be organised and categorised like the human brain.
In our survey of contact centre agents, the majority of respondents (57%) said they believe AI helps them solve customer queries faster and more than half said it provides them with more information on the customer to handle queries quicker, enabling them to focus on more challenging tasks.
The evolution of AI for the contact centre
As previously mentioned, there has been countless press around the concerns that AI will kill jobs. Is this true? In short, no. What is true is that AI is unburdening contact agents by dealing with the basic questions and queries that don't require their time, allowing them to solve the more complex, high value or emotive queries.
There is always going to be the need for real people to solve real problems. Computers are great at repetitive tasks, but humans shine when it comes to creative and emotive thinking. The inner workings of the brain are extremely complex in ways that machines just can't replicate. There is also no substitute for human connection. Developing complex strategies and thinking critically is another challenge for AI, and there is a certain element of human intuition that is critical for dealing with challenging situations.
Quite simply, there are some things that contact centre agents can do that automated systems can't. In our survey, 65% of agents said they believe they can provide a more personalised service over automation, while 63% said they can handle more complex queries and 58% said they can show more empathy.
What's more, machines cannot always operate on their own. AI will always need people who understand the inner workings of it. There is no doubt that AI is growing at an exponential rate. According to predictions from the International Data Corporation (IDC), spending on AI systems will reach $97.7 billion by 2023, so it's showing no signs of waning. However, what we can all be sure of is that AI is helping rather than hindering contact centre agents, enabling them in better, more efficient ways than ever before.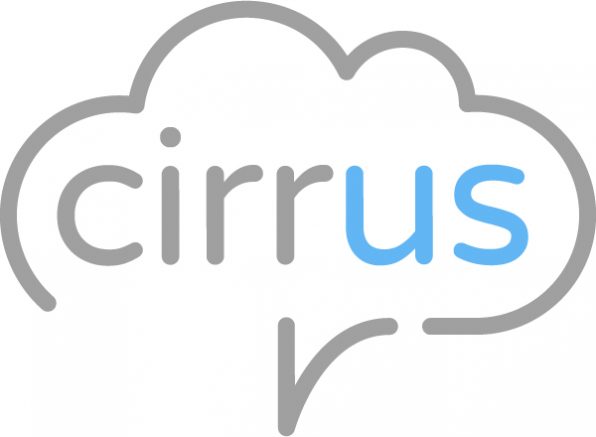 As contact centre specialists selling exclusively through the channel, Cirrus partners with ambitious companies to help their customers achieve flawless customer experience.
Cirrus contact centre delivers a seamless omnichannel experience for both customers and agents, connecting interactions together across channels such as voice, video, email, messaging and social media, achieving a single view of the customer. With a cloud infrastructure, Cirrus operates on a real-time basis with unlimited scalability and the highest level of resilience and security. Our open, extensible platform enables us to integrate and innovate rapidly, supporting the requirements of organisations across all sectors, regardless of location or complexity.
At Cirrus we pride ourselves on our diverse, inclusive culture. Our people are driven by a passion for teamwork, success and innovation and are devoted to helping customers achieve business outcomes.
For additional information on Cirrus view their Company Profile