After UK Coronavirus Lockdown #3, Will Remote Contactless Customer Support be Here to Stay in contact centres?
With the number of new daily confirmed cases of COVID-19 in the UK exceeding 60,000, the country has officially entered its third national Coronavirus lockdown. Having recognised the need to provide customers with alternative support options over the last 9 months when on-site assistance was not feasible, more and more companies are turning to contactless service as a way to help their customers without stepping foot into their homes.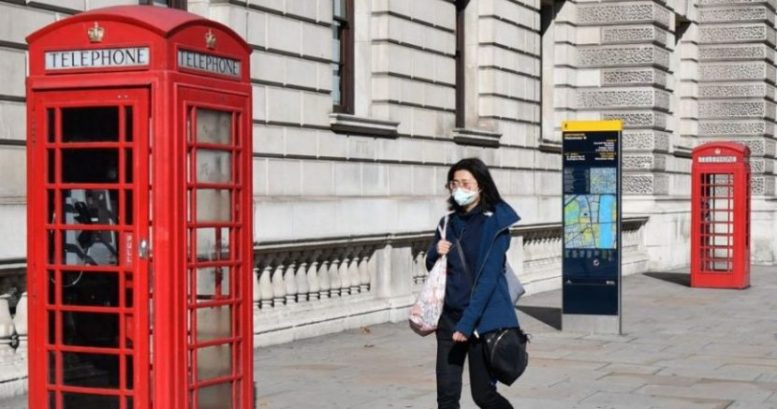 Investments in contactless remote support options are paying off. With herd immunity even further off than originally expected — and customers both wary of on-site assistance and increasingly embracing the concept of remote engineers — remote customer support has become an effective long-term solution for enhancing service quality, reducing operational costs, and improving the customer experience.
Read on to learn how your organisation can deliver the support your customers expect, during the latest lockdown and beyond.
» During COVID-19, safety equals customer loyalty
With one in 30 private households in London testing positive for the virus at the start of January, the risk of sending engineers to service customers is riskier than ever. To keep engineers and customers safe, having remote assistance options is critical for situations where service is essential: clearly, no work-from-home employee can wait until the pandemic is over to have their Internet restored.
Customers are well aware of the risks and are uncomfortable allowing engineers into their homes.  In a recent survey of UK customers, almost three-quarters (73%) of participants stated they would rather avoid engineer visits due to safety concerns unless it's really necessary, almost half (44%) would allow an outdoor visit only, and almost two in five (38%) would prefer to avoid the visit in any case.
Given these statistics, it is clear that customers expect alternative options to in-home visits. 63% of UK customers said they would be more loyal to a company that is innovating with remote support tools during the pandemic. But offering remote support is not only critical to brand loyalty, it is also a company's responsibility to avoid exacerbating the spread of the disease with unnecessary in-house visits. What's more, nearly three-fifths (57%) of customers would consider leaving a company that did not meet their safety expectations.
» Full inoculation is far on the horizon
High-risk groups in the UK are projected to be vaccinated by Easter in the best-case scenario, which means that most people under 50 won't get the vaccine until May at the earliest. Some have even estimated that less than half of the UK population will be vaccinated by the end of 2021.
What does this mean for service organisations? It means that even though the vaccine programme is already underway, we still have a long journey ahead. We may still see spikes in infection levels and continued smaller scale lockdowns throughout the year, preventing mobility and limiting customer willingness to admit service engineers to their homes.
With safety concerns expected to persist throughout the year and beyond, implementing a remote support solution is no longer considered a short term fix; rather, it is a long term investment that will continuously provide customers with a positive service experience. With an increasing number of companies across industries offering remote support, customers have come to expect this level of service from brands. Failing to deliver on customer expectations may render the company as being behind the times, which would reflect negatively on their CSAT scores and adversely impact their brand loyalty.
» Customers enjoy remote contactless support
Due to the pandemic's safety restrictions, 52% of UK consumers said they are more willing to resolve issues by themselves – acting as the hands of the engineers – in order to avoid service visits. The high demand for remote assistance is evident, with more than half (57%) of UK consumers willing to complete more remote guidance tasks due to safety considerations.   Interestingly, there has been a lasting shift in consumers' attitudes towards remote support. 42% of consumers indicated that – even after the pandemic – they would prefer to get remote support and avoid engineer visits altogether. It seems that the pandemic has driven  a new way of receiving customer assistance.
Remote support has become the solution of choice for customers, not only because of its assurance of safety during the pandemic and especially the UK Coronavirus lockdown, but because it meets the flexibility and convenience needs of the customer. Customers have now learned that there is more than one way to receive support, and have latched on to the idea that brands should offer them options that best meet their needs. Going forward, service organisations will need to address customer preferences for receiving service, and remote virtual support is here to stay.
» Visual technology: The key for superior contactless service 
Remote assistance has emerged as a key technology for tech support during the COVID-19 crisis, enabling companies to offer safe contactless support for a wide range of use cases. Using remote support tools, customers feel empowered to resolve their own issues without requiring on-site engineer visits.
Adding a visual element to remote support bridges the gap between the customer and the service agent. With remote visual support, remote agents can see what their customers see through their smartphone cameras, and visually guide them to resolutions. This is far more effective, leading to a reduced number of engineer dispatches and saving organisations significant time and resources, while enabling faster resolutions for customers. Visual support is a game-changer that allows companies to provide near-equal levels of customer service as a home visit.
Imagine a scenario where the customer is having trouble with his smart home security system. Traditionally, the manufacturer would have been required to dispatch a service engineer to assist the customer with installation and configuration. Now, a remote agent can use visual assistance to see the customer's environment and help the customer with hardware, connectivity, power, configuration and so on, all without physically being present.  If the instructions are difficult for the customer to follow, augmented reality (AR)– the ability to overlay and share physical objects, spaces and images on mobile devices – can be used to provide visual instructions in order to guide the user through the necessary steps. The agent can then verify that the customer followed the steps correctly and the smart home security system is now up and running.
» Remote support is not just for the UK Coronavirus lockdown
During the pandemic and particularly during the UK Coronavirus lockdown, enterprises faced unprecedented operational challenges in their ability to deliver customer service. Significant safety restrictions forced many companies to adapt their support models to meet consumer preference for remote contactless service and avoiding engineer visits due to safety concerns. Investing in remote support is not only helpful in the current crisis: it will be critical until the entire UK population is inoculated, and even beyond, as customer habits will have likely changed after nearly two years of living in a COVID-19 world.