The 999 emergency number celebrates its 80th birthday today and is continuing to go from strength to strength.
Policing may have changed in the preceding eight decades – but the purpose of the 'three nines' hasn't – to answer and then respond to emergency calls as quickly as possible from members of the public.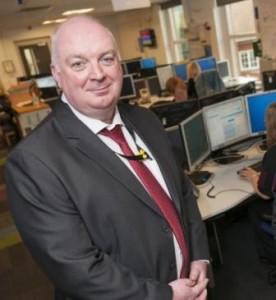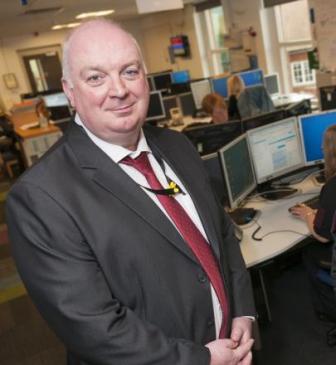 Tom Donohoe is the Customer Contact Centre Head for West Yorkshire Police. He joined as a call handler 26 years ago and has remained with the Force ever since.
"The 999 is a vital number. In just three clicks of a button people facing emergency situations can speak to a highly skilled operator who can then provide an appropriate response.
"It can literally be a life-saver. It is perhaps the easiest number to remember and one that just about everyone knows.
"I am personally very proud of the service we at West Yorkshire Police deliver to members of the public who find themselves in peril.
"As the 4th largest Force in the country we typically handle around 1100 calls to the 999 number every day and this can rise to as high as 1700 calls. That's potentially 1100 people or more needing an immediate response and our assistance.
"Our call centre has been recognised as consistently one of the top performing in the country – we have amongst the lowest number of answer delays of any Force and the shortest queue time, literally 5 seconds on average. We also have the lowest number of abandoned calls in the country.
"That is down to the dedication and hard-work of our highly skilled call centre staff who day-in-day-out deal with calls calmly and professionally and know to 'expect the unexpected' – they don't know what they will be dealing with when they pick up that phone."
Despite or perhaps because of the success of the number it is one that is also abused.
"I cannot stress enough that the 999 number is for emergency situations only," added Tom.
"Around 15% of calls to the three nines are not about policing matters. They are often legitimate calls but misdirected and more appropriately dealt with by another organisation.
"What is particularly concerning, however, are the silly calls we get for service which could delay someone facing a genuine life or death situation getting through.
"I have countless examples of people calling 999 for what are simply ridiculous reasons.
"They include people calling up to report it being "too hot", reporting their sandwich "tasting funny" and to let us know they had toothache. Many will have heard in the media about someone reporting the Queen for not wearing a seatbelt."
999 in numbers
– West Yorkshire Police typically handles 1100  x 999 calls every day
– 15% of those are not about police related matters.
– On Wednesday 28th June the Force handled 836 calls to the 999 service, a little lower than recently due to bad weather but for example, this number was 1640 on the 17th June due to good weather, and in May the total 9s for the month was 35655 an average of 1150 999 calls per day.
– 24 Hours – West Yorkshire Police has a call handling centre operating 24/7, 365 days of the year.