Wiltshire Police have opened their new £1.8 million contact centre this week which brings together 999 and 101 services under one roof.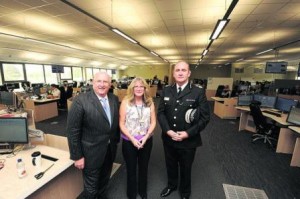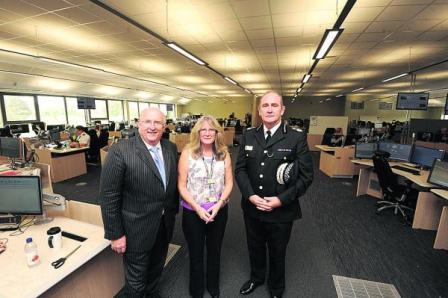 Police and Crime Commissioner for Wiltshire and Swindon, Angus Macpherson commented, "It's about having a good response to public calls for assistance and having all our resources in one place.
"It'll be a good environment for the staff to deal with the pressure of the job and to deal effectively with the public.
Chief Constable Patrick Geenty said: "I have been in the service now for over 33 years and I have not seen a more successful project than this delivered. I asked myself why this project had been so successful and the answer is our staff.
"From the start of this project staff have been passionate. This thread has run throughout the whole project and that feeds through to the service we provide to the public.
"It was also a delight to welcome retired staff and our partners to join us to mark the opening of such an efficient working environment."
Deputy head of contact management John Flynn said: "IIt's been a number of years in the planning and delivering and to see it all coming together now is a massive achievement for the force."
"The public will probably see little difference because we will still handle 101 and 999 calls exactly the same way. What we will achieve is better response and training of our staff."
The Control Centre will be in operation 24/7 and it is anticipated will receive 6,000 non-emergency calls and 1,400 '999' calls per week.